Description
Montavue's MTF5360X next-generation 5MP 2K fisheye fixed dome network camera offers high-quality 360° panoramic video with zero blind spots. Featuring a 5-Megapixel sensor that utilizes H.265 encoding for exceptional image clarity. A 360° view makes this fisheye camera ideal for covering large areas allowing you to monitor 4 different areas with a single camera. Our camera records at 20 frames-per-second at full resolution to capture smooth video. This panoramic fisheye camera is also equipped with an IR cut filter and 3 built-in infrared LED providing you with up to 33ft of black and white infrared night vision ensuring surveillance coverage both day and night. Want to listen to it? This unique panoramic fisheye camera features a built-in microphone to record and listen to audio. Our fisheye camera also features our unique Intelligent Video Surveillance (IVS) feature including tripwire and intrusion. This incredibly useful feature can allow you to get mobile push notifications to your android or apple smartphone anytime a person or object crosses a line that you define. Setup is a breeze with our free mobile viewing app, MontavueGO, which is compatible with Mac, PC, Android, and Apple. This 2K 360° fisheye camera can stand alone, record to your local PC, Montavue Network Video Recorder (NVR), or to an ONVIF-compliant recorder.
**MNR8040X, MNR8080, and MNR8160 NVRs do not have the fisheye dewarping feature, although it can still be done through the MontavueGo apps. MNR12080, MNR12160, and MNR12320 NVRs are equipped with that feature.
---
See the finest details with leading 5MP 2K resolution
Delivering color images during the day and automatically switching to monochrome as the scene darkens.
Video/ images are achieved even in the most intense contrast lighting conditions. True WDR (120dB) optimizes both the bright and dark areas of a scene at the same time to provide usable video.
Record and listen-in live to audio via the built-in audio mic.
---
---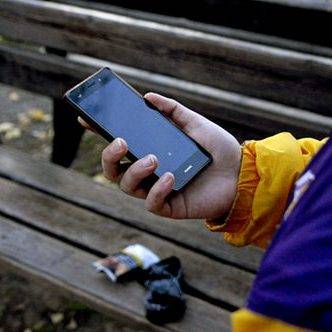 With MontavueGO you can access and control your cameras and surveillance system from around the world with the power of internet and by using our incredibly easy to use application on your mobile device or computer. When using your mobile device simply download the MontavueGO app and scan the QR code on your NVR in order to sync your system to your phone. Now you can view and control your cameras from anywhere. Live viewing and past recordings are only the start, there are an abundant amount of features, one that we love is push notifications. Set the camera to motion detect and when something moves in the area you designate the application will send a push notification to your phone.
---
MTF5360X Camera
Camera mounting template decal
Screws and Anchors
Allen Wrench
Water Resistant Casing for PoE connection
---
Specifications for MTF5360X (white)
Image Sensor / Focal Length

0.006Lux/F2.0 (Color),

0.00 Lux/F2.0 (IR on)

Detect: 92ft

Observe: 37ft

Recognize: 18ft

Identify 19ft

IVS (perimeter protection)

Smart H.265+, Smart H.264+, H.264H, H.265, H.265, MJPEG
NVR or up to 128GB Max SD Card

DC12V: 2.7W 8.2W(IR on)

PoE: 3.3W 10.1W(IR on)