Description
Montavue MNR4216-16P-AI
16 Channel 4K NVR with 16 PoE Ports
Montavue is excited and proud to introduce the industry-leading and revolutionary 8MP 4K resolution network video recorder (NVR). The ONVIF compliant MNR4216-16P-AI is the premier 4K 16 channel NVR capable of recording 16 8MP 4K cameras at 30fps and packing a whopping maximum storage capacity to meet those demands of 32TB (16TB x 2). This NVR has 16 Power over Ethernet(PoE) ports, giving it the ability to power and record 16 IP cameras directly from the NVR up to 300ft away.
This NVR is also equipped with our industry-leading firmware and MontavueGO remote monitoring application for PC/Mac, Android phone/tablet, iPhone, and iPad. This gives you the ability to control your NVR settings, playback recordings, control PTZ cameras, and more directly from your mobile devices from around the world. This 4K 4 channel NVR is perfect for a large home, business, or office, and will give you the options and details you need to monitor your property.
*To ensure your installation goes smoothly check out our recommended accessories listed above to add your desired size HDD!
4K 8 Megapixel resolution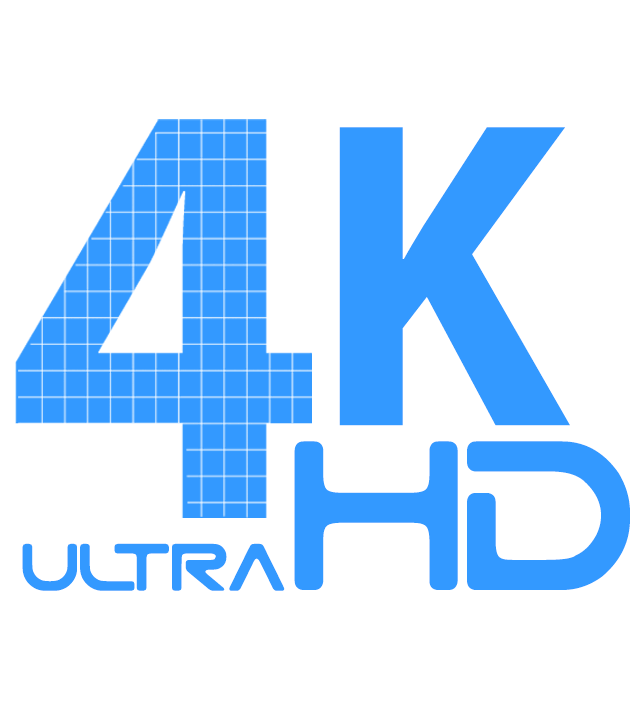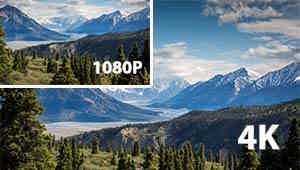 4K video contains more than 8 million pixels per frame compared to just around 2 million pixels in 1080p cameras. That's 4 times the amount of pixels which gives you 4 times more information to work with. That additional pixel information gives your surveillance footage much finer details than 1080p resulting in a higher quality image overall. The higher pixel count also enhances the digital zoom capabilities, allowing you to zoom digitally a bit farther before noticing any pixilation or blurriness.
IVS ( intelligent video surveillance)
The Montavue MNR4216-16P-AI 4K network video recorder is equipped to work with our Intelligent Video Surveillance features. These include tripwire, intrusion and motion detection. These IVS features allow you to monitor the area you are covering very precisely and efficiently, so you are only alerted when you want to be according to your settings. You can know exactly when someone or object crosses an invisible line, leaves or enters a space, and more.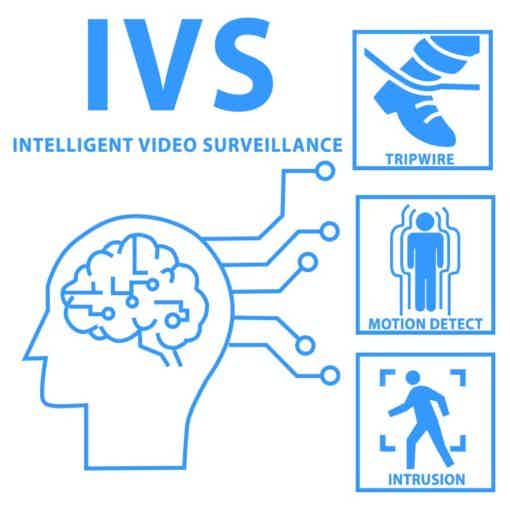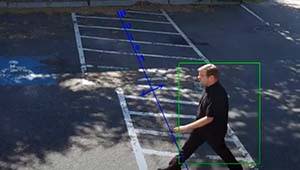 Simple plug & play installation - PoE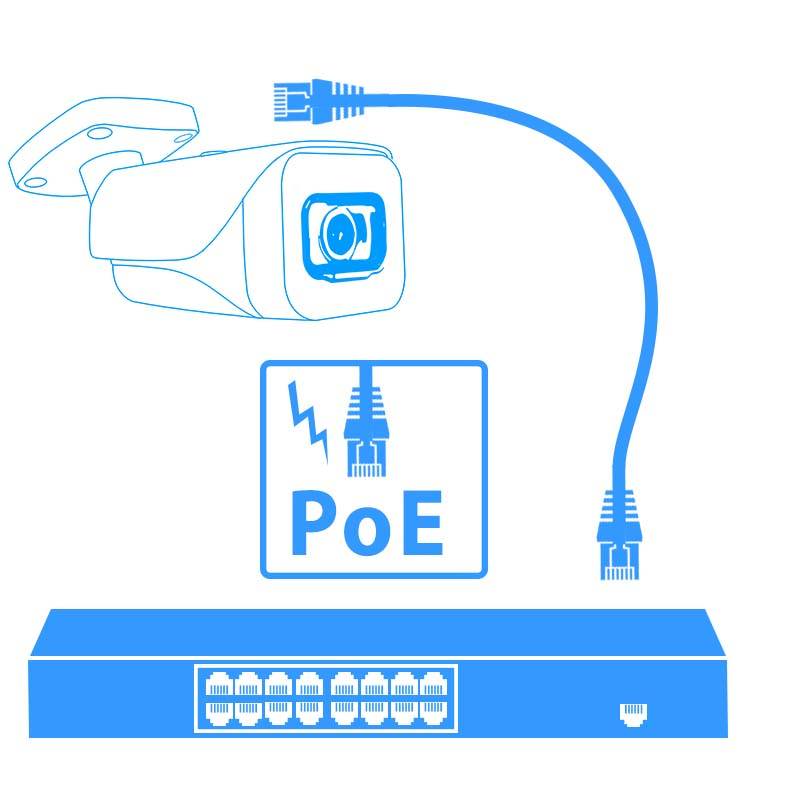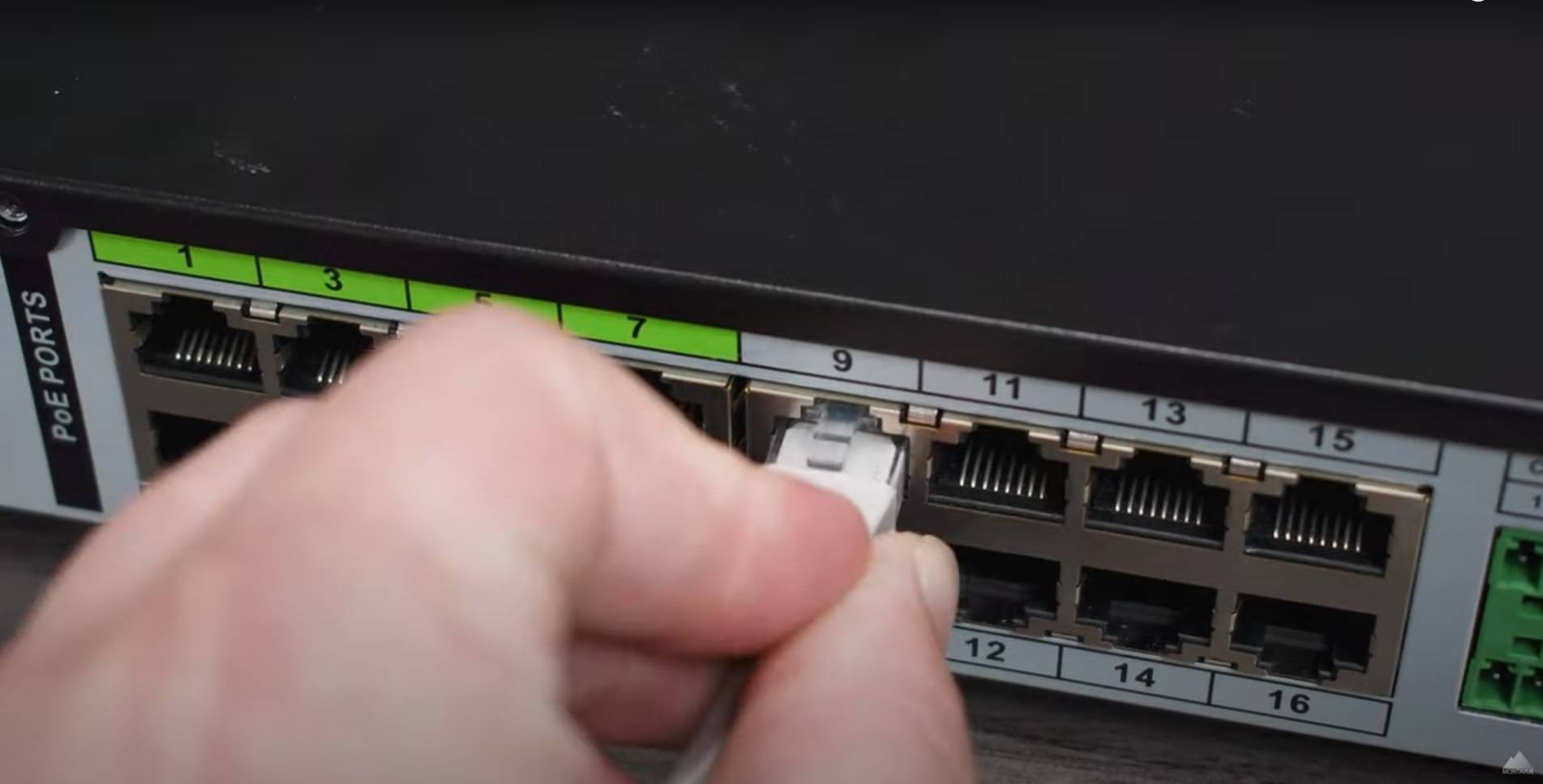 When it comes to simplicity, Montavue has made it so simple that you just need to plug the included Cat5e ethernet cable with each camera into this NVR, and the other end into the camera, wait a minute or two and the camera will be auto recognized and pop up on your screen. The PoE simplicity is perfect, as both power and video are transferred through the same cable. It also gives you flexibility with installation. You can run one single cable from the NVR up to 300ft, and then if you need to go further you can hook a PoE switch up and you can run it an additional 300ft for a total of 600ft. Each one of our Montavue cameras come with a 100ft cat5e cable.
View your cameras remotely - Free Mobile App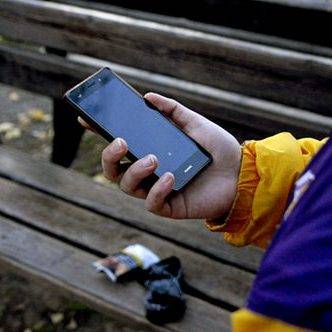 With MontavueGO you can access and control your security camera system from around the world with the power of internet and by using our incredibly easy to use application on your mobile device or computer. When using your mobile device simply download the MontavueGO app and scan the QR code on your NVR in order to sync your system to your phone. Now you can view and control your cameras from anywhere. Live viewing and past recordings are only the start, there are an abundant amount of features, one that we love is push notifications. Set the camera to motion detect and when something moves in the area you designate the application will send a push notification to your phone.
Free Tech Support - U.S. Based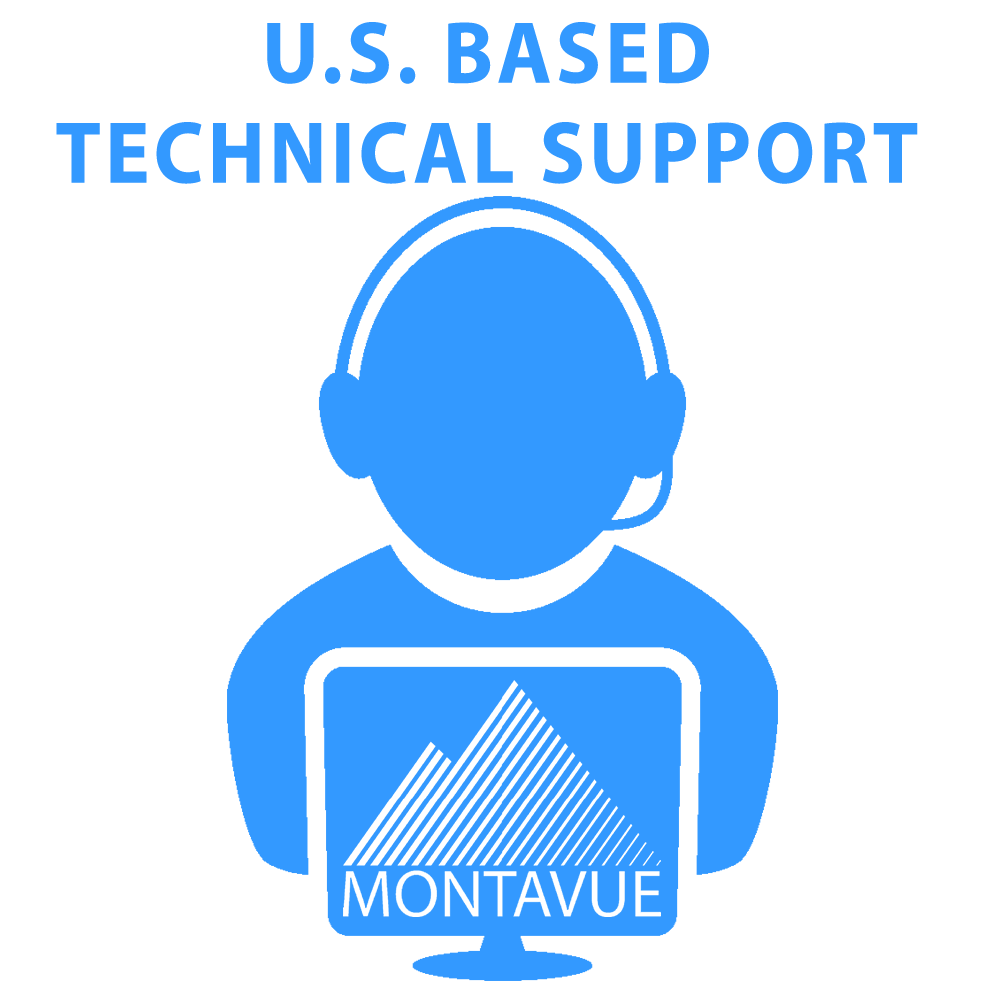 2 Year Warranty and Free US tech support for the life of your product. Compare that to the competition, which most provide outsourced support and charge a fee after their 1 year warranty period.
60 Day Money Back Guarantee
At Montavue, we believe that when you buy one of our products you are going to love it, and if you have any issues with it you will bring it to our attention. We will walk you through it with our US-based tech support, or we will send you a replacement device if something is wrong with the item. We are confident products we sell are going to exceed your expectations, but in the event you still want to return the item, you have 60 days from your purchase date to send it back for a full refund. Please see our 60-day return policy for more details.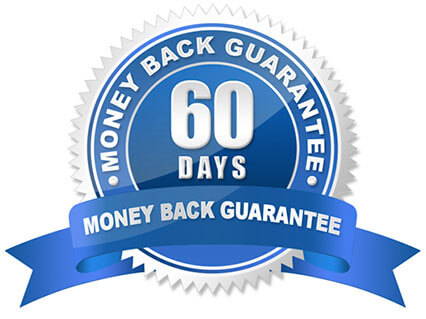 NVR TECHNICAL SPECIFICATIONS MNR4216-16P-AI