Getting the Right Security System for Your Shop or Grow Operation

Since 1996, when California became the first state to allow medical marijuana, the legal cannabis business has been growing. Since 2012, when Colorado and Washington legalized recreational marijuana, the business has been booming. There are now ten states (Colorado, Nevada, Washington, California, Oregon, Alaska, Michigan, Vermont, Massachusetts, Maine), plus the District of Columbia, that allow recreational cannabis use, and 23 more that allow medical marijuana. This has led to nearly $7 billion in revenue in 2018 with a total economic impact of $21 billion. Those numbers are projected to increase to $61 billion and $91 billion, respectively, by 2024. This massive growth in the industry has resulted in an ever expanding set of rules and regulations, with an emphasis on safety and security. The regulations tend to be more strict for recreational marijuana operations than on medical marijuana shops. One of the main points of emphasis is the use of security cameras and systems. We are going to cover some of the key areas that these regulations hit on. The regulations are different for every state, but they all tend to focus on the same key points.
Pretty much every state that allows the use of cannabis will require that the system can record 24 hours a day without interruption. There are some small caveats that allow for continuous motion detection recording, but they will likely be done away with as the regulations evolve. These regulations also include that the date and time need to be embedded on the image, without obstructing key areas in the field of view. All of our systems here at Montavue are capable of 24/7 recording with time stamps.
One of the most difficult regulations involves storage and backup requirements for video recordings. This varies from state to state quite a bit, but it usually involves a large amount of hard drive space. Most of the regulations will require between 40-90 days of continuous footage without any altercations, with some states requiring one year of retention time. This number appears to be trending up with additional requirements being made for off site or cloud storage backups. This means it is important to have an NVR with a large storage capacity or an external hard drive. All of our NVRs are customizable to increase the hard drive sizes, and are equipped to handle external hard drives as well.
Resolution and Frame Rate

Most regulations are going to include requirements on camera resolution and frame rate. These typically require a minimum resolution of 720P and frame rate of 10-15FPS. This usually isn't a problem with modern IP cameras. Montavue security cameras are all 2K or 4K resolution with a real time frame rate of 30FPS, so there should be no issues meeting those requirements.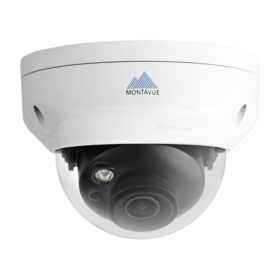 Most states are going to give specific regulations as to what areas need to be under surveillance. They usually include any area where cannabis is grown, cured, manufactured, stored, and anywhere that plant waste is disposed of. They will also include point of sale areas, entrances, and the area surrounding the site. Most states require that there is surveillance 20ft past the outermost wall, fence, etc. Montavue will have a camera that can fit any of these needs and we can work with you to determine what camera is right for your unique circumstances.
Most shops and growers are also going to be required to have a secure space to keep the NVR and hard drives. This is usually a locked room with no customer access. Most times this room will be required to have a camera in it, so that any non authorized access to the NVR will be under surveillance.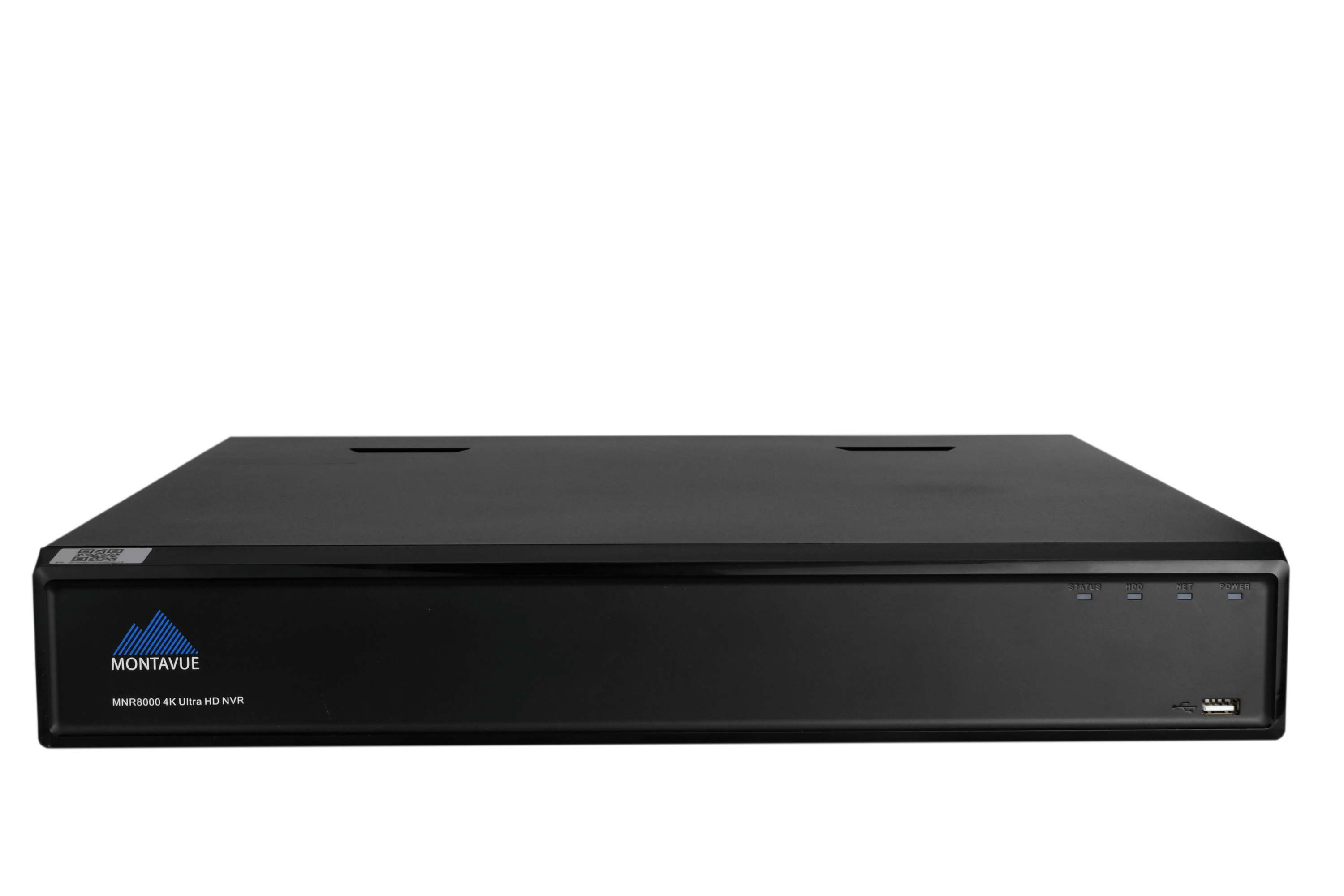 Since the footage is required to be continuous and uninterrupted, most states are going to require that there is a backup power supply for the NVR. This will ensure that the system keeps recording in the event of a power outage. This is usually achieved with a UPS (uninterruptible power supply) or a backup generator.
Another regulation that most states will require is that you have failure notifications. These are alerts that can be emailed or sent to your phone in the event that one or more of your cameras go offline. All of our Montavue NVRs are equipped with this alarm feature, which will also send you notifications for motion detection and other IVS features.
Another common camera feature that will be required is night vision. The regulations call for cameras that can record at all times, including low light and no light situations. Our cameras are equipped with low light sensors so they will remain in color in low light situations. Beyond that most of them are equipped with high quality IR lights, so you can see in complete darkness.
Several of the regulations call for a video monitor to be connected to the NVR on the premises. This may seem like a no brainer, but due to remote viewing capabilities many people don't have their NVR hooked to a monitor. Many people have found it much easier to just access their systems by using their phones and laptops, so they never use their NVR directly. All of our NVRs have HDMI outputs and come with an HDMI cord so it is very simple to just plug into a TV or monitor. We also offer our free software, MontavueGo, for all of your remote viewing needs.
One final item that may be required at your facility is a printer for still photos. This is for getting pictures of suspects or suspicious activity for law enforcement. With our software you can take snapshots of live and recorded footage and save or print them from your computer with ease.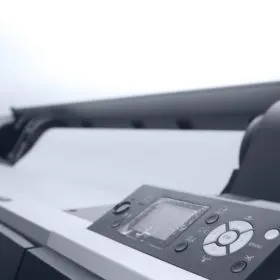 What Montavue Can do For Your Business

We always recommend researching and learning all aspects of your state's specific laws when it comes to video surveillance requirements for cannabis production and sale. Remember that many of these regulations are still being developed and changing, so make sure you are up to date with your system. We are here to help you get the right system for your needs, while remaining compliant with your state's governing body. Whatever your situation may be, we have the people and products to get the job done right. Give us a call or check out our online store today to see what we can do for you.