Description
Montavue MNR8040X-4
Affordable 4 Channel 4K NVR with 4 PoE Ports
Montavue is excited and proud to introduce the industry leading and revolutionary 8MP 4K resolution network video recorder (NVR). The ONVIF compliant MNR8040X-4 is a premier 4K 4 channel NVR capable of recording 4 8MP 4K cameras at 15fps and packing a whopping maximum storage capacity of 10TB to meet those demands. This NVR has 4 Power over Ethernet(PoE) ports, giving it the ability to power and record 4 IP cameras directly from the NVR up to 300ft away.
This NVR is also equipped with our industry-leading firmware and MontavueGO remote monitoring application for PC/Mac, Android phone/tablet, iPhone, and iPad. This gives you the ability to control your NVR settings, playback recordings, control PTZ cameras, and more directly from your mobile devices from around the world. This 4K 4 channel NVR is perfect for a large home, business, or office, and will give you the options and details you need to monitor your property.
**This NVR excels with cameras that are 4K/20fps, 4K/15fps or 2K/30fps, If you are interested in our AI 4K/30fps cameras or any of our specialty cameras with more advance features, we strongly recommend either the MNR4208-8P-AI or MNR5208-8P-AI 8 channel NVRs to get the most out of those cameras. If you have any questions please feel free to contact us for more information.
*To ensure your installation goes smoothly check out our recommended accessories listed above to add your desired size HDD!
Intelligent Video Surveillance
Monitor the area you are covering very precisely and efficiently, so you are only alerted when you want to be.
Free apps available for Android, iPhone, PC & Mac
View Your Cameras From Anywhere!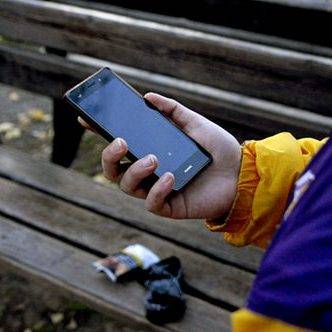 With MontavueGO you can access and control your cameras and surveillance system from around the world with the power of internet and by using our incredibly easy to use application on your mobile device or computer. When using your mobile device simply download the MontavueGO app and scan the QR code on your NVR in order to sync your system to your phone. Now you can view and control your cameras from anywhere. Live viewing and past recordings are only the start, there are an abundant amount of features, one that we love is push notifications. Set the camera to motion detect and when something moves in the area you designate the application will send a push notification to your phone.
NVR TECHNICAL Specifications
MNR8040X-4 (NO HARD DRIVE)