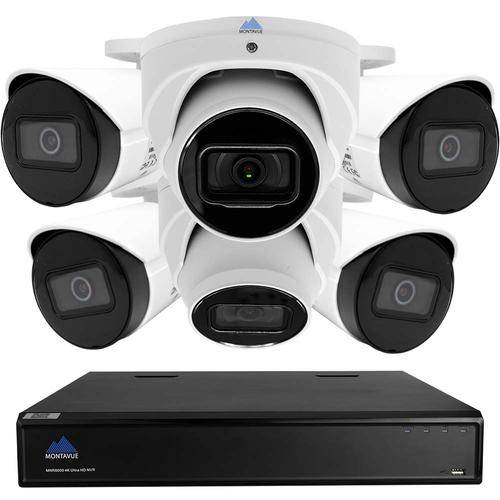 What Kind of Surveillance System is Right for Me?

So, you have decided to get a home surveillance system. Now what do you do to make sure you are getting the right one for your needs? The first step is to decide if you should get an analog (DVR) or IP (NVR) system. In most cases, an IP NVR system will be the right choice. For further guidance, please refer to our article Security NVR vs DVR.
How Many Cameras Do I Need?

Once you have decided what type of system to go with, you will need to decide roughly how many cameras you will need. To do this, you should start by identifying all areas that you want to be covered. The next step is choosing optimal camera mounting locations. Our article, Best Security Camera Locations, can help you decide the best places to mount your cameras to optimize your system. You should then determine if those areas will require one or more cameras each based on size, obstructions, etc. Keep in mind that a pan-tilt-zoom camera can cover more area than a fixed lens camera. Where they are mounted will also help you determine what style of camera to purchase (bullet, dome, etc), which we will discuss later. Once you have done this, you should have a good idea of how many cameras you will need.  
You may also want to plan a location for the NVR. Remember, it only needs to be on the same network as the cameras. This gives you lots of freedom as to where you can locate the NVR, as you don't need to be at the NVR to access the camera streams. You can access them remotely on all your devices with our free software, MontavueGo, or on a computer that is on the same network as the NVR. The amount of cameras you need will determine which NVR you need, they come in 4, 8, 16, and 32 channel sizes. We always recommend getting an NVR with more channels than cameras you have planned, this leaves room for more cameras later if you decide to add on to your system. It is always better to have too many channels than not enough.
What Kind of Cameras Should I Get?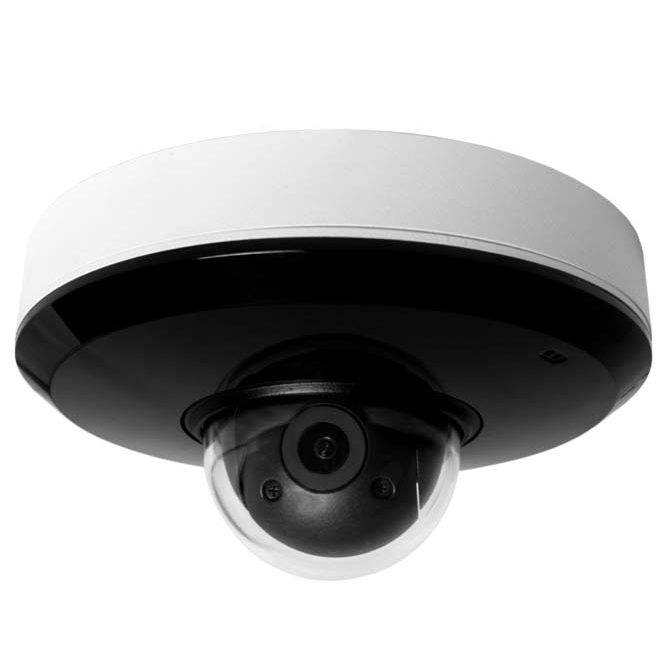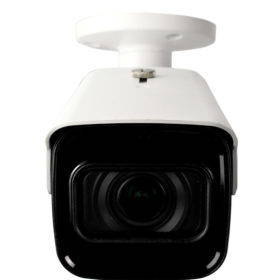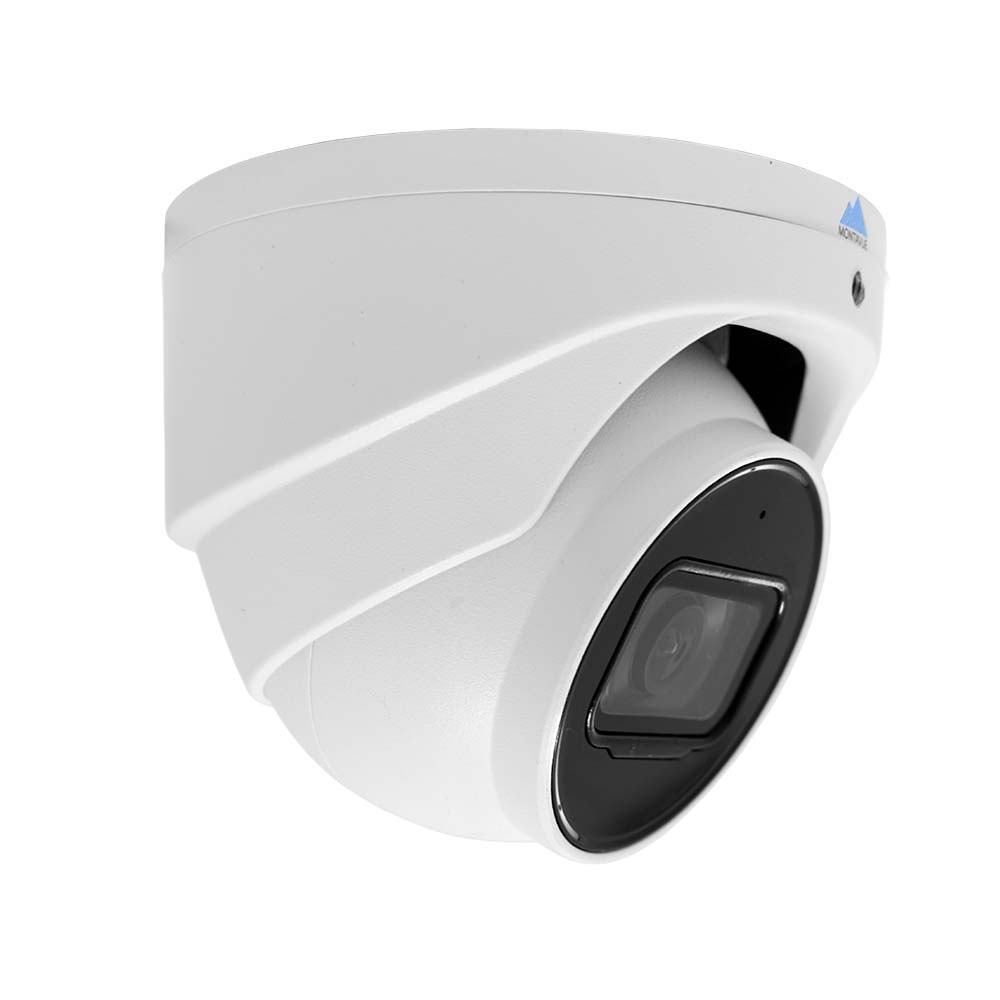 When you have determined how many cameras you need and where they will be located it is time to pick out the type of cameras you want. They come in three types- fixed lens, vari-focal zoom, and PTZ (pan-tilt-zoom). The majority of systems will use fixed lens cameras. These cameras are simply mounted and aimed at a specific area to monitor it, after which they stay stationary (they will have a digital zoom). A vari-focal zoom camera is similar to a fixed lens, but it will have a motorized zoom that allows you to get clear images of small objects or objects in the distance. A vari-focal zoom is far superior to a digital zoom as a digital zoom simply zooms in on the pixels, making them larger. A digital zoom will become blurry the further you zoom in, while a vari-focal zoom will stay clear. An even more specialized camera is a pan-tilt-zoom. A PTZ will have all the features of a vari-focal camera plus be able to be moved horizontally and vertically by the user. These cameras are able to view much more area, as they can pan a minimum of 355° and tilt up to 90°. They are very useful for users who want fewer cameras on large properties.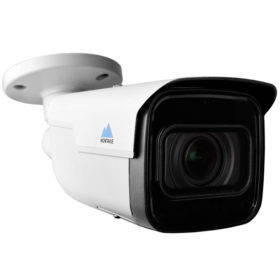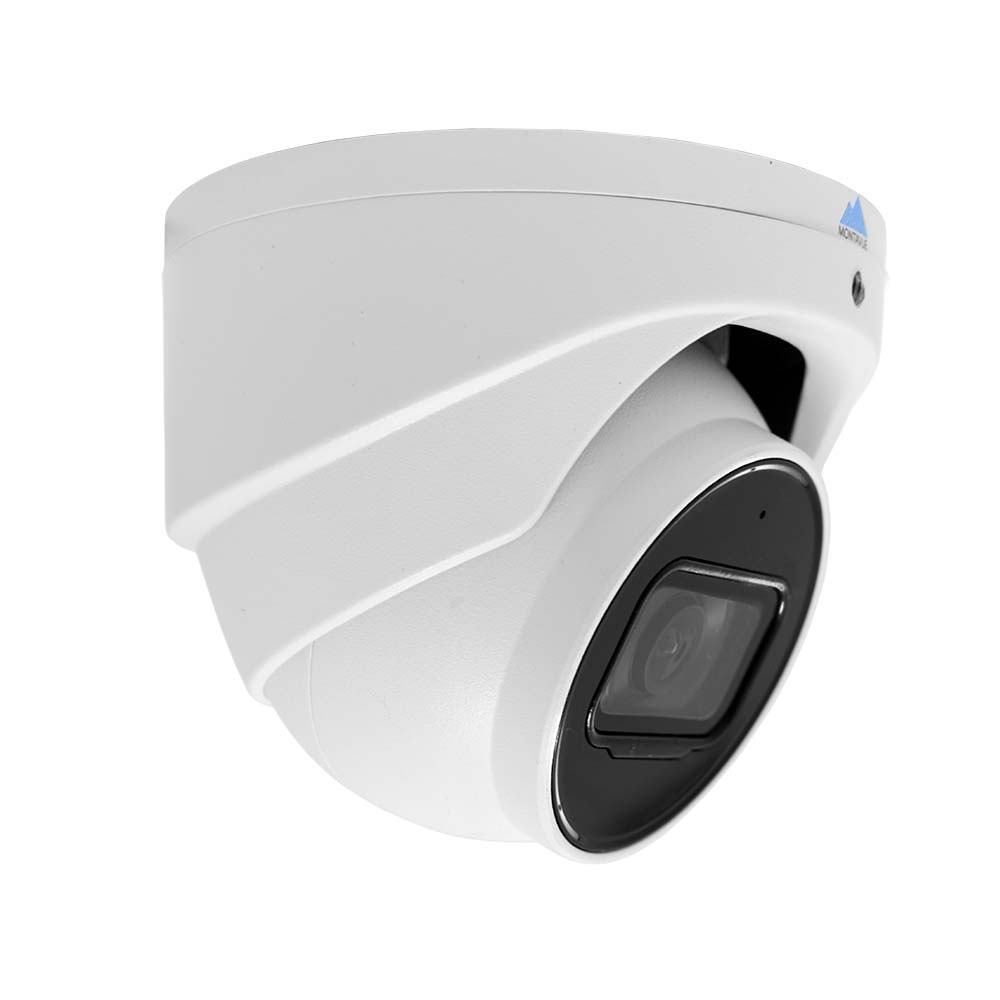 You will also want to decide what style of camera will work for you. The three main types are bullet, dome, and turret. The models of these cameras tend to be very similar when it comes to internal components and performance (ie- the 4102 model series which includes a bullet, a dome, and a turret). Their main differences are aesthetics and how they are mounted. The bullet style is a little easier to mount and tend to be more obvious. This can be beneficial when you want it to be known that there are cameras, which can be enough to deter a would-be thief. The dome (which includes eyeball and vandal dome) and turret styles require a few extra steps to mount (but still pretty easy) and tend to look more discreet. The vandal domes have an added level of security as they are tamper resistant. Beyond mounting, much of the decision for which style to choose is personal preference. You can also mix and match styles to get the right fit for your situation.
What do I Want My System to Do?

The next decision to make when choosing your system is which features and capabilities you want it to have. We will go though some of the most popular ones to consider.
IVS (Intelligent Video Surveillance) Features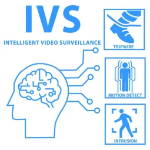 Beyond just motion detection, our systems are all equipped with more precise IVS features. Some of the most popular IVS features are tripwires, auto-tracking, and missing and abandoned objects. Tripwires allow the user to receive push notifications if there is movement across a line that the user has set up within the image. This helps the user be very specific and avoid false notifications. For example, instead of being notified every time that something in the backyard moves, you can be notified only when someone opens the gate. Auto-tracking with our MTZ4250 PTZ camera allows the user to lock onto and track an object as it moves within the camera's field of view. The missing and abandoned object features allow the user to be notified if a specific item has been moved, or if something new has been left in the field of view.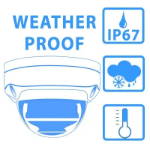 Nearly all of our cameras at Montavue are rated for both indoor and outdoor use with a rating of IP67 and can operate between -22°F~+140°F. This means you won't need to buy separate cameras for outdoor use. This is important as most security systems are going to have some cameras located outside. It is also helpful if you want to move a camera from inside to outside without any hassle.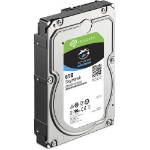 Another important item to consider is how many days of footage you want to be able to store. Our NVRs all come with hard drives standard, and the ability to upgrade. It is pretty easy to add or change a hard drive if you decide that you want more storage than what you are currently getting, or we can do it for you when you place your order. In addition, all of our cameras are capable of H.265 compression which will save space on your hard drive. To learn more about this please read our article, What is H.265 and why you need it. Please refer to the table below for our standard hard drives and upgrade capabilities.
| | | | | |
| --- | --- | --- | --- | --- |
| NVR | Standard HDD | # of HDDs | Max HDD Size | Total Storage |
| | | | | |
| | | | | |
| | | | | |
| | | | | |
Resolution and Frame Rate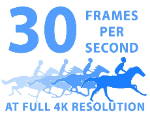 This is hot topic with surveillance systems these days, and everyone wants the latest and greatest. Make sure that you check that both the resolution and frame rate are good, as one without the other doesn't work well. If a camera says its 4K resolution but only has a frame rate of 7FPS, any motion in the image will be choppy or blurry and the resulting video will be poor. At Montavue, our 2K and 4K cameras record at real time 30FPS giving you clean images with smooth motion. See 2K 4MP vs 4K 8MP IP cameras for a complete breakdown.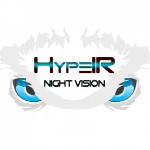 If you need to record at night, you will want to make sure that your cameras have a good low light sensor and IR night vision. All of our cameras are equipped with quality low light sensors. This allows the picture to stay in color in low light situations, if there is enough ambient light the cameras may stay in color all the time. However, in many situations there will not be enough ambient light. This is when it is important to make sure your camera has good IR night vision. Our IR cameras all have great night vision and many are equipped with HypeIR Long Range Night Vision (160ft+), which is some of the best technology available. To learn more check out our article HypeIR Long Range Infrared Night Vision.
Remote Viewing Capabilities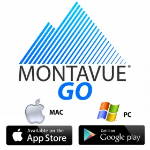 Finally, you need to decide if you would like to be able to view your system remotely from your phone or other device. Most people do as it allows them to check on their home at anytime from anywhere. To do this, your NVR must be connected to the internet. We offer free software available on the app store or from our website called MontavueGo that allows for remote viewing. It also allows for you to get push notifications sent to your phone for motion detection and other IVS features, allowing you to be assured that nothing fishy is going on without you knowing.
The Most Important Decision

Now that you have decided what kind of system and cameras are right for you comes the most important decision. With all these surveillance companies out there, who should I buy from? Let's take a look at some important factors you will want to consider.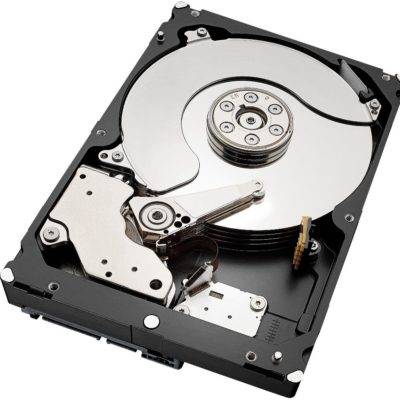 There are a lot of cheap and low quality security camera systems out there. In most cases when someone buys one of these ones they end up returning it (if they can) or simply not using it. At Montavue we assure you that our equipment is built from high quality components and is built to last. We spend a lot of time helping people upgrade from cheap ineffective systems and we know the nightmare that they can be. If you find a system that is on a "too good to be true" sale at a box store, trust us it is.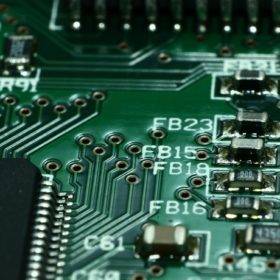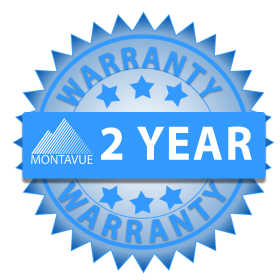 Warranty and Return Policy

We all buy some things that for one reason or another we end up needing to return. At Montavue we offer a 60 day no questions asked return policy. We also offer a two year warranty, while our competition like Amcrest and Lorex (from Costco) only offer a one year warranty. We also have an option to extend the warranty to 3 or 5 years.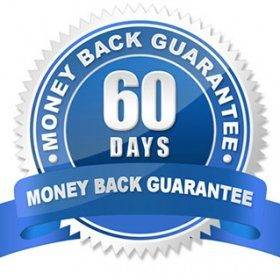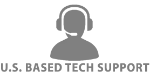 As with any technology there may be a time when you will need some help or advice. At Montavue we offer free US based tech support. We have little to no wait time and very fast response time to emails. Many of our competitors will have you on hold for extended periods of time and when you do get to talk to someone they are overseas.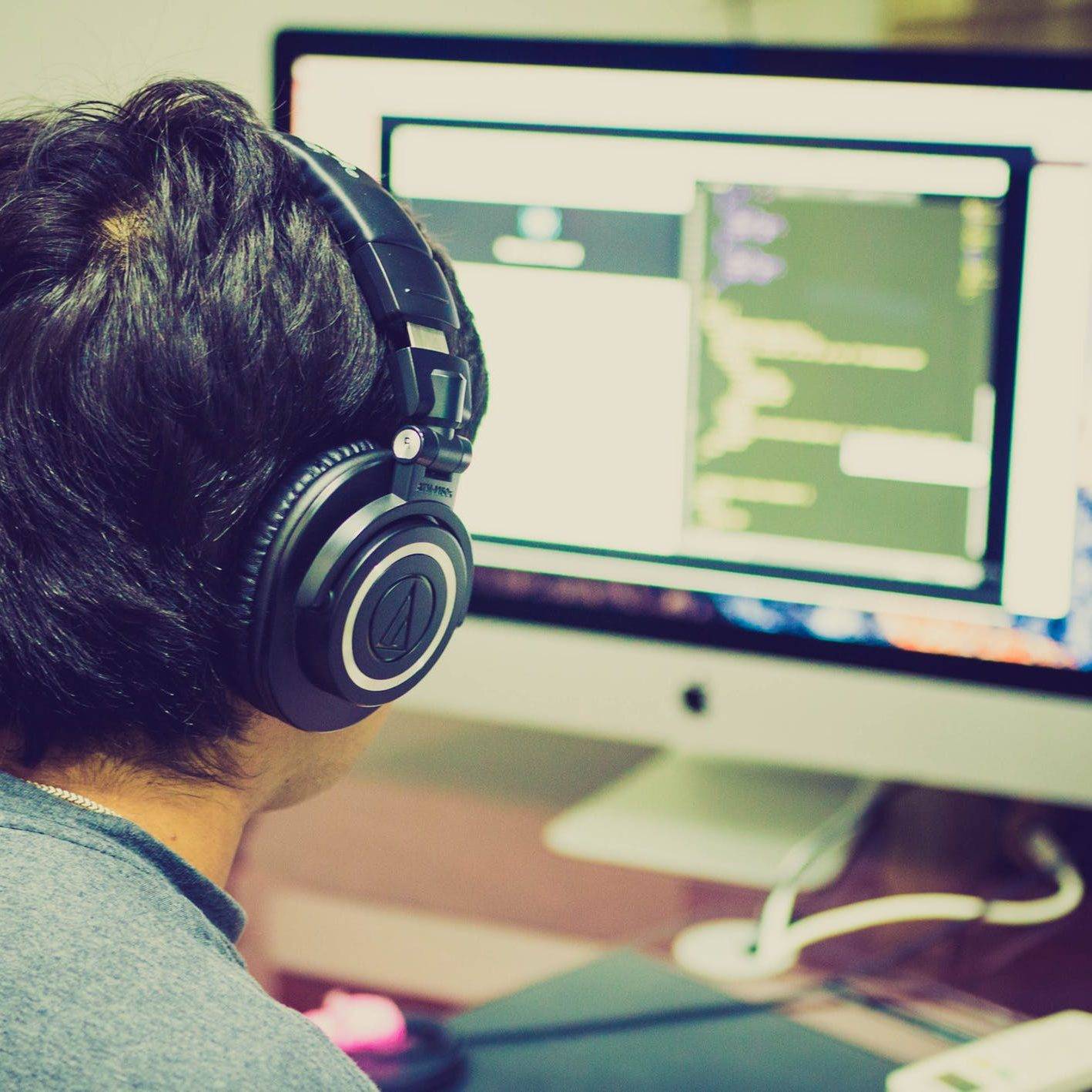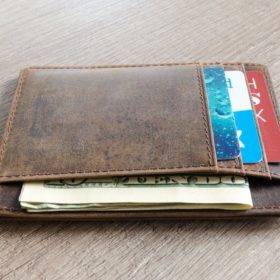 As we talked about earlier, you can buy some security systems very cheap, but you need to be prepared for disappointment. We are competitive with all of our pricing and often we are the lowest price vs similar cameras. Remember that when you buy a system you are also getting quality equipment, tech support, and warranty.