What to Look for in an IP Surveillance System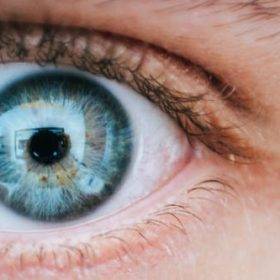 The internet is flooded with ideas and opinions about what makes a good IP security camera system. At Montavue we have done endless hours of research and studying to learn what is most important to our customers. We quickly realized that everyone's situations and needs are different when it comes to their security camera system. There is no one size fits all security system like the ones that big box stores try to sell you. If you buy one of those systems you will soon learn that it will not do everything you need it to and you will be looking for ways to improve it. We strive to help every customer get a system that is just right for them without selling them a bunch of stuff that they can't or won't use. Here is our list of top features and considerations that everyone should review when buying a new system or upgrading their current one.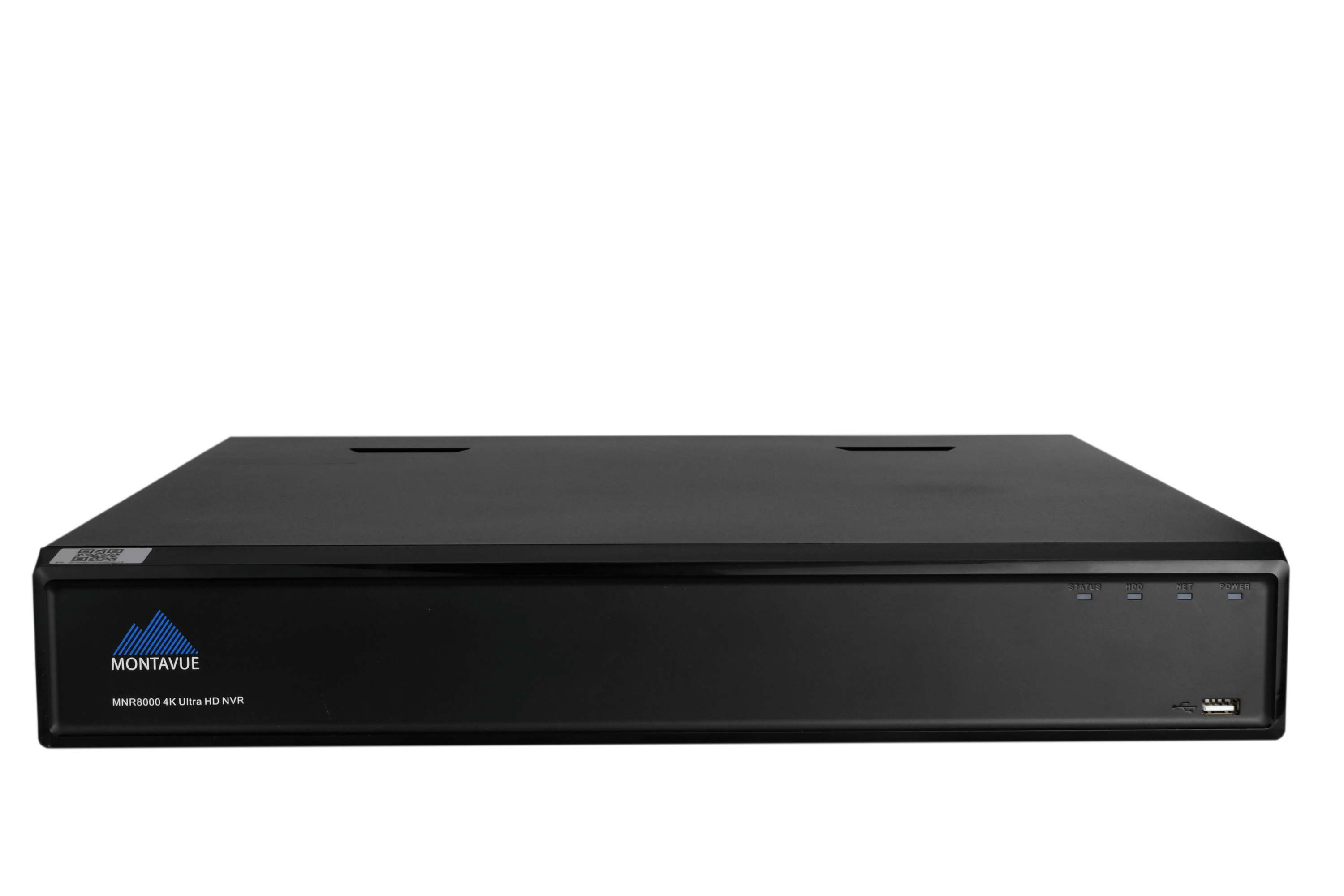 The NVR is the heart of most IP security camera systems. It is where all the video is stored and uploaded from. It is also the central hub for most of your system settings and the command center for the system itself. If you don't have a high quality NVR your system will not perform like you want it to. At Montavue we invest heavily in our NVRs and can assure you that they are the best on the market. All of our NVRs are capable of handling at least 4K resolution with plenty of processing power. We strive to make them as user friendly as possible and keep them on the cutting edge of IP surveillance technology.
Remote Viewing and Alerts

One of the best features that is useful to nearly everyone is remote viewing capabilities. Our free and easy to use software, MontavueGo, takes care of this need. With MontavueGo you can view your live feeds and recorded video from anywhere. This can put your mind at ease when you are on vacation or at work. You can also set MontavueGo to send push notifications to your phone whenever there is a motion detection event on one of the cameras. You will know whenever someone has entered your property and can notify the authorities promptly if they are not supposed to be there. You will know everything that is going on at home, even when you are away.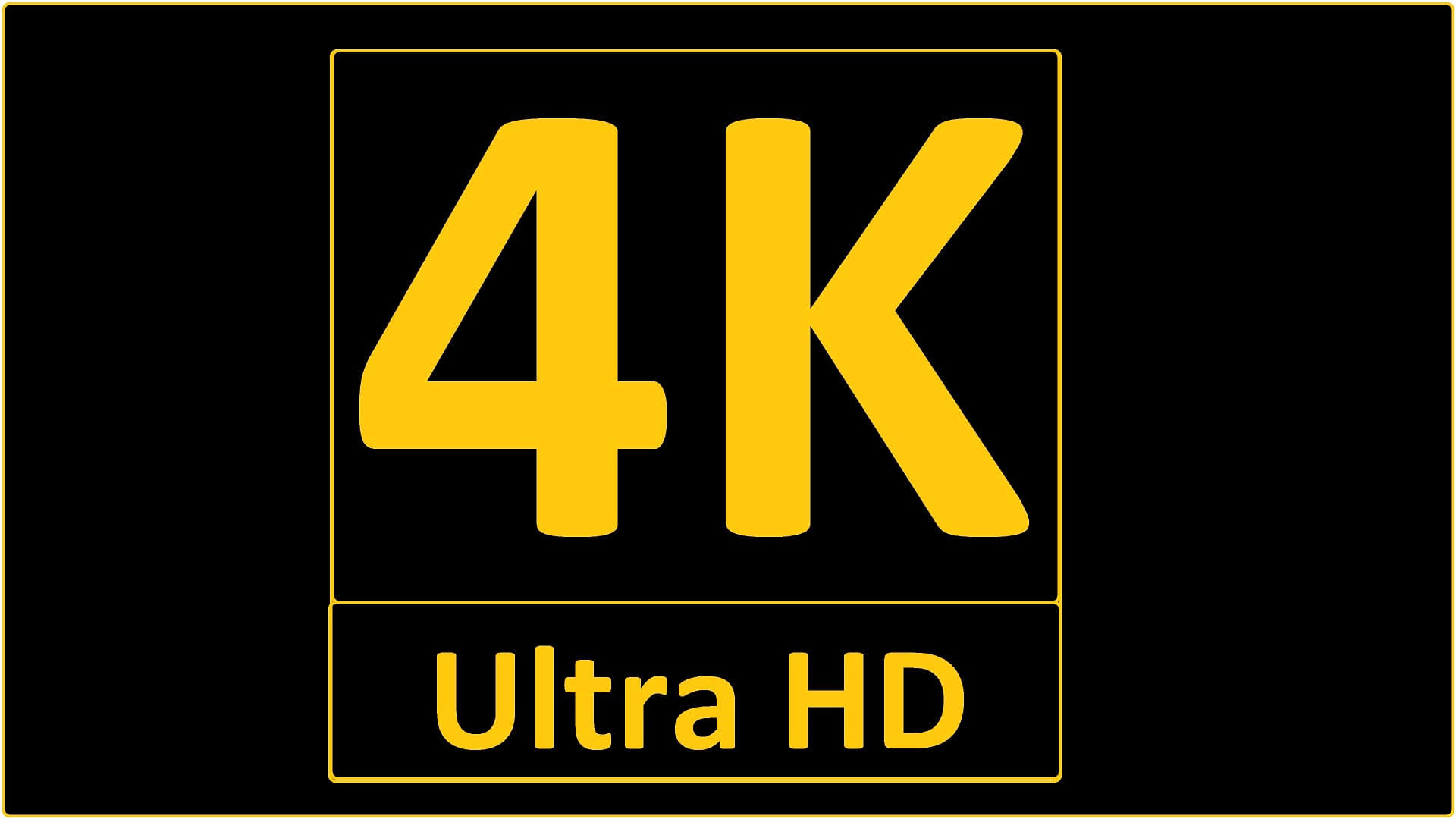 Over the last decade, there have been some incredible advancements in security camera resolution. It doesn't seem that long ago that 720p was the best looking picture we could imagine. Now 1080p is on the lower end of the spectrum. The bottom line is, the higher the resolution the higher picture quality. With higher resolution, your image will be more crisp and clear. This is especially helpful when you are depending on you recordings to help identify a criminal to the authorities. At Montavue, we boast that all of our cameras have either 2K 4MP or 4K 8MP resolution. This is currently the best technology available and we will continue to offer higher resolution cameras as the technology increases.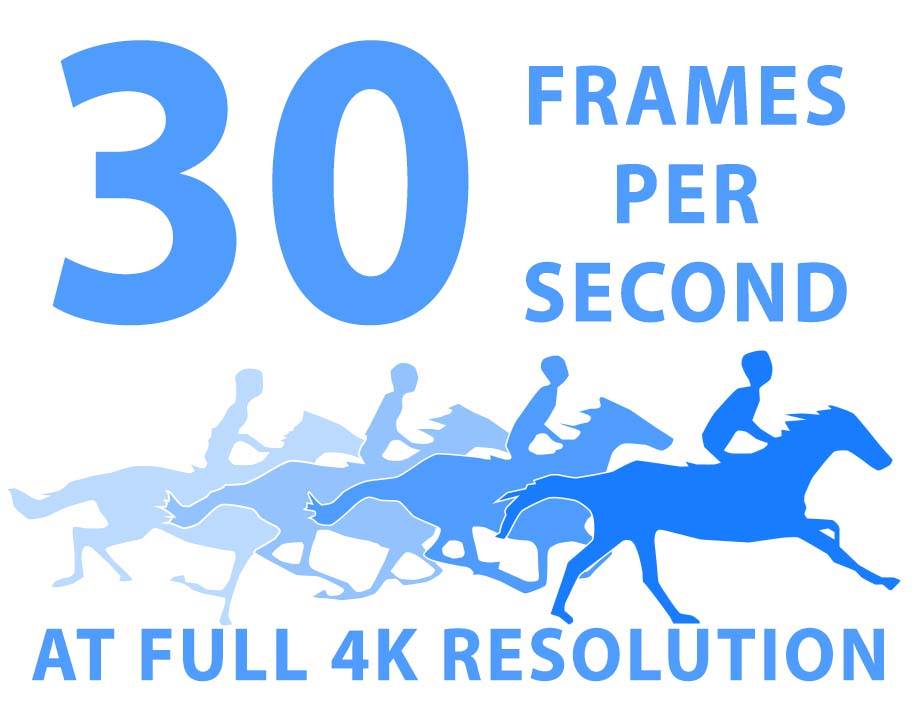 One caveat to having high resolution cameras is that they need to have a high frame rate to match. The frame rate is essentially how many images per second that you are recording. This results in determining how well the recording will handle motion. With low frame rates the motion will appear jerky and not smooth. The opposite is true for high frame rates, motion will be smooth and natural looking. Don't be fooled by some of our competitors who offer 4K cameras, as many of them only record in 7-15FPS @ 4K resolution. All of our cameras will record in real time 30FPS at their highest resolution. The motion will be clean and smooth, the way it should be with high definition cameras.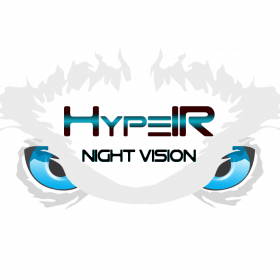 Most users are going to need cameras that can record in low light or no light situations at certain times. It is pretty common for IP security cameras to come with either IR lights, low light sensors, or both. IR lights are used when there is no light and create a black and white image. Low light sensors are used to keep the camera image in color when there is just a little light available. Most companies will say that cameras with low light sensors have color night vision, which is true unless there is no light. No camera can stay in color in pitch black conditions. What you need to make sure of here is that they are being made with quality components. A camera will poor quality IR lights will not produce a very usable image in no light situations. A camera with a cheap low light sensor will produce a poor image with lots of "noise", making it blurry or fuzzy. At Montavue, we use the highest quality components available and most of our cameras will have both low light sensors and IR lights. We also have several cameras with HypeIR long range night vision that can see 160+ feet in complete darkness.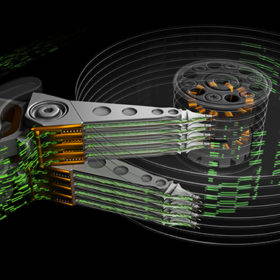 Something that everyone asks when looking at purchasing a system is how many days of footage will it store? The honest answer is that nobody can tell you exactly. There are HD storage calculators that you can download that will give you a rough estimate though. The amount of storage you get will vary depending on user settings and what the cameras are looking at, so the best you can do is get an estimate until your system is installed and running. So what do you do if you buy a system and you are not getting enough days of storage? To solve this issue we have made all of our NVRs easy to upgrade. All of them can handle larger hard drives than they come standard with, and our 8, 16, and 32 channel models can all have additional hard drives installed in them. The process is pretty simple and we can even do it for you if you need us to. In addition, all of our NVRs can handle external hard drives if you need to go that route. One thing you need to make sure of is that you are using high quality surveillance grade hard drives, or you can burn up a hard drive pretty quickly. To learn more about this please see our article, surveillance grade hard drives vs desktop hard drives. At Montavue we use the industry leading Seagate Skyhawk and Western Digital Purple surveillance grade hard drives.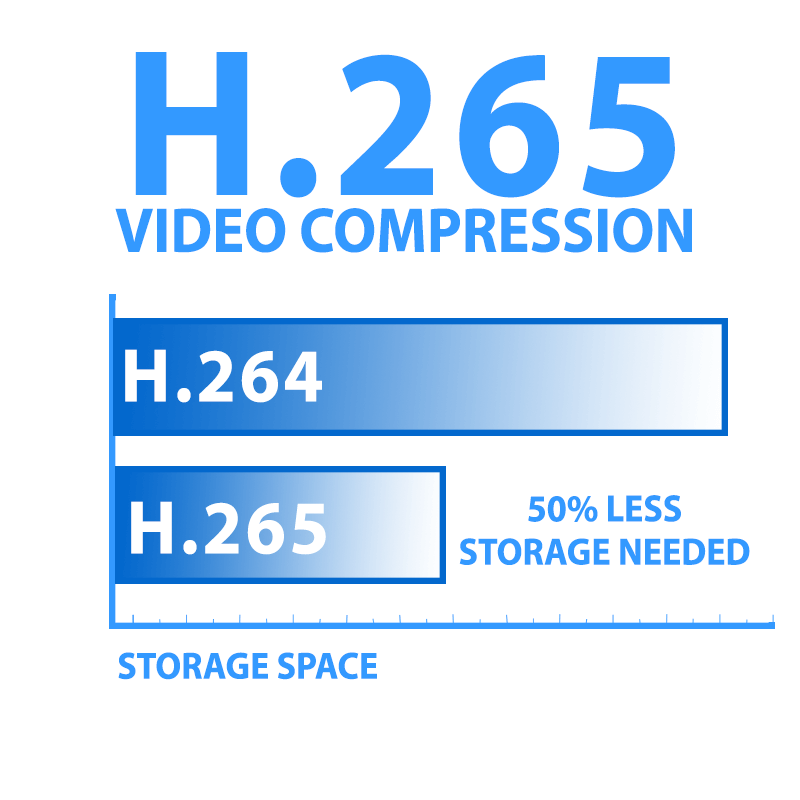 When you are deciding what size of hard drive you will need, you will want to know what video compression technology your cameras have. This will make a huge difference in the hard drive that you need. The compression basically determines how small the file sizes that you are saving to your hard drive are. The smaller the file size, the less space it takes up on the hard drive. H.264 compression is pretty common these days and does a good job with 720 and 1080p video files, but with the introduction of 2K and 4K video something more was needed. That is why H.265 compression was introduced. H.265 will take up about half as much space as H.264, saving you money when it comes to purchasing your hard drive (which are not cheap for good ones). All of our cameras at Montavue are equipped with H.265 compression to help you save money on storage requirements. For a full breakdown of this check out our article, H.265 vs H.264.
Durable Construction and Weatherproofing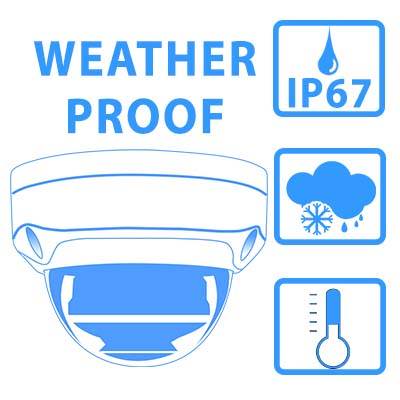 One of the most important things for you to look for is the quality of the camera construction. There are a lot of cheap, poorly made cameras one the market. They seem more like toys than security cameras, and chances are they will perform like toys too. You will want to make sure that your cameras (especially for outdoors) are made with durable metal housings and weatherproof seals. If they are lacking in this department they will not have a very long life and you will soon be shopping for replacements. Our cameras have an IP67 ingress protection rating, making them great at withstanding the elements and extreme temperatures (-22°~140°F). They are also made with a rugged aluminum housing and all weatherproof seals. To learn more please see our article, IP and IK ratings.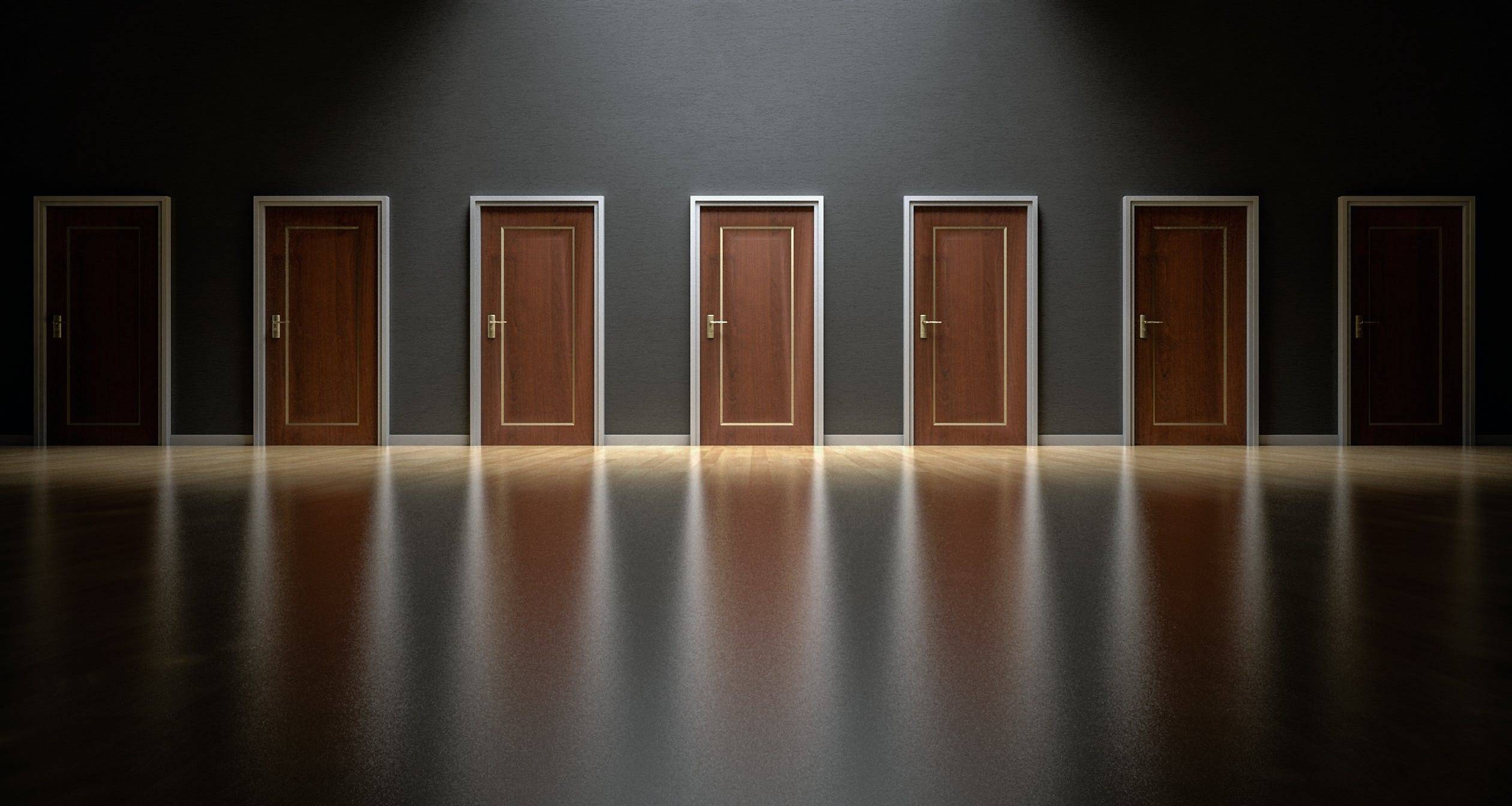 Many of the system packages that you will find at big box stores will come with an NVR and several of the same model of camera. What we have found is that most people will need several kinds of camera for their system. You may want bullets for outdoors and domes for indoors, maybe a PTZ for the backyard and a varifocal for a long driveway. Whatever your needs are, you will likely need a variety of cameras to make your system just right. We have designed several packages like this and are always willing to make custom packages without breaking the bank. We boast a wide variety of industry leading cameras at great prices, helping you get only what you need. Don't hesitate to give us a call to discuss your needs, we can give you expert advice and help you design your custom system.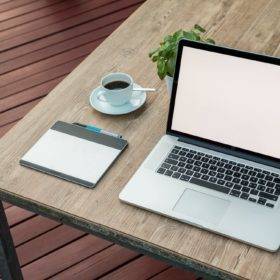 Most people are looking for a system that doesn't have a huge learning curve. They are not looking to become security experts, they just want to protect their home and family. This is accomplished by choosing a system that is user friendly while remaining high quality and cutting edge. There are some systems out there that seem like you need an engineering degree to use, and that just won't work for the everyday consumer. We pride ourselves in having easy to use systems that are essentially plug and play. We want our customers to feel comfortable with their security camera systems and to rest assured that it is performing to their expectations. Our systems are designed so that when the camera is mounted and plugged in it will start recording. The default settings are made so that the system is already doing most what the user will want without him or her having to do much.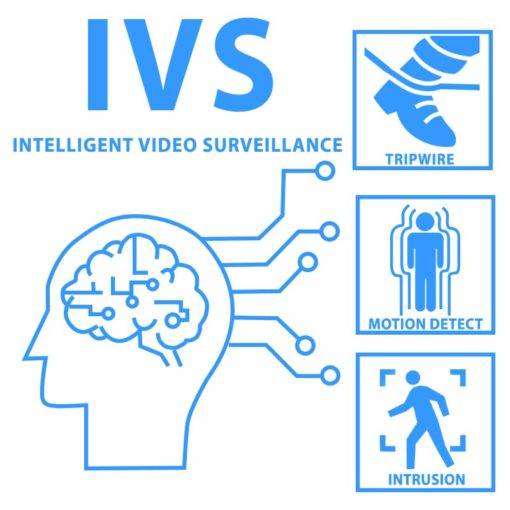 Many consumers are looking for a system that has some bonus features beyond just being able to record. The most popular feature that people want is motion detection and that is pretty much industry standard these days. Many of our competitors don't offer much beyond that as there systems have been stripped of many other features. We have taken it a few steps further and offer all of our products with intelligent video surveillance (IVS) features. These features include tripwires, autotracking (for the MTZ4250-IRAISMD), and missing and abandoned objects. To learn more about these features see our article, intelligent video surveillance features. Beyond that, our systems are completely customizable within the user settings. You can create custom recording patterns, PTZ camera "tours", custom display layouts, multiple user accounts, adjust the image specific settings, etc. The possibilities are nearly endless to help you make your surveillance system perfect for your unique situation.
Customer Service and Tech Support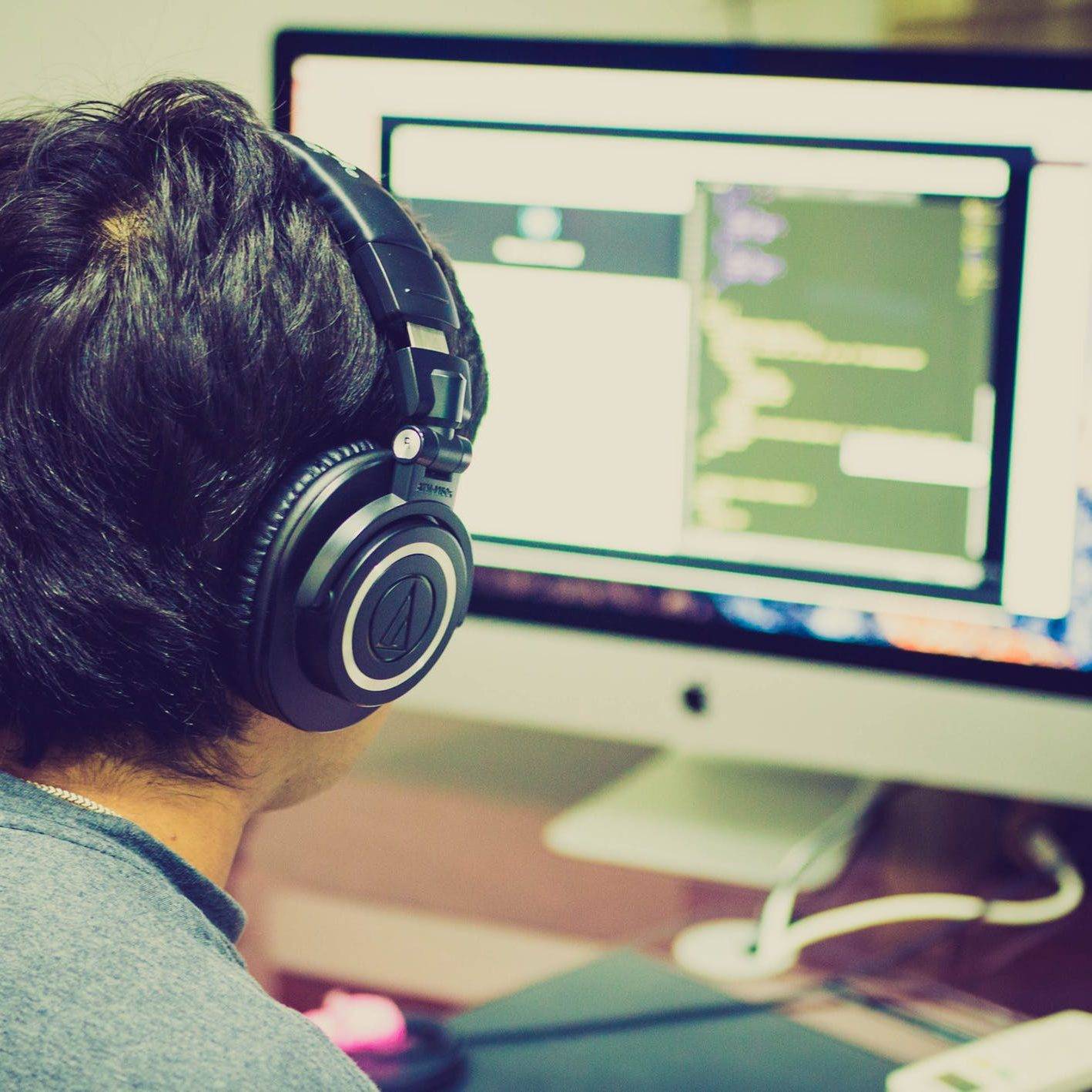 It may not be something at the top of your priorities when choosing a system, but we cannot stress enough how important it is to have good customer service and tech support. It is a pretty common occurrence that we gain new customers because of the poor support they received from their previous systems distributor. Before purchasing a system, do a test call during normal business hours to the customer support line of the company you are considering buying from. You will be amazed how long you are on hold with some of our competitors. Beyond that, you will likely end up talking to someone at an overseas call center and will have a difficult time communicating with them. We pride ourselves in 100% US based tech support with fast response time and knowledgeable employees. If something goes wrong with your system, it is not something that you want to wait to fix as your personal security is at risk. Warranty and Return Policy
Like any electronic product, security cameras and systems can have issues. You will want to make sure that your system comes with a good warranty policy to protect yourself for this. We offer a great two year warranty standard with the option to upgrade to three or five years, so you know you will have solid system for years to come. For more information, review our warranty policy.
Sometimes you make a purchase that you need to return for one reason or another (lots of husbands getting in trouble from their wives). We have all been there and understand, so at Montavue we offer a 60 day no questions asked return policy. You can feel comfortable knowing that you have two months to return your products if something didn't work out for one reason or another. To learn more, check out our return policy.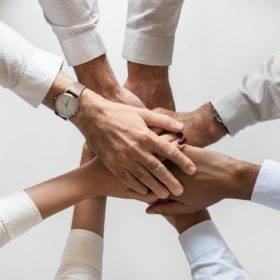 Here at Montavue, we strive to do right by our customers. It is our goal to help everyone get the system that is right for them at a price that fits their budget. We don't cut any corners and stand by our products and support. If you have any questions, concerns, or just need some security advice, don't hesitate to call or message us. We are here to help you get your video surveillance needs taken care of.