Using a PoE Switch With IP Security Camera Systems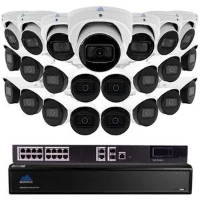 If you are looking into purchasing an IP security camera system, chances are that you have come across the term power over ethernet (PoE). PoE simply means that power is being transmitted in the ethernet cable in addition to data. This technology has changed to market for security systems because now you don't need to run separate cables for power and data. This has given rise to IP camera systems dominating the market. For more detail on PoE, please see our article Power Over Ethernet. But what is a PoE switch? A switch is simply a series of ethernet ports that provide power as well. Normal ethernet ports are not PoE, so your cameras need to be plugged into a switch or the back of the NVR to receive power. Now you need to know if you should get a switch for your security system. While a PoE switch isn't always necessary in a system, many times they are helpful. We are going to discuss some of the main reasons to incorporate a PoE switch into your camera setup.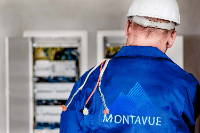 One of the biggest advantages to using a PoE switch with your cameras is to make your installation easier. Running cables is the most difficult and time consuming part of installation. With IP systems the cameras only need to be on the same network as the NVR. This means that you don't have to run all the cables to the back of the NVR. It is very easy to just run the camera cables to a PoE switch that is on the network that the NVR is on. Let's say you have a 16 camera system with half the cameras going on the right side of the house and the other half on the left side. Let's also say the the NVR is in a room located on the right side of the house. This means that it is easy to run all the cables from the cameras on that side to the NVR. The cables from the cameras on the left side would require much longer, more tedious runs to reach the back of the NVR. If you have a switch placed on the left side of the house you would only need to run cables from the cameras to the switch, making install much cleaner and easier.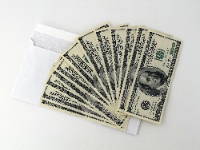 With the ease of installation comes some cost savings as well. The most obvious one is the amount of time and money required for installation. This is especially true if you are having it installed by a professional, as a good one will not be cheap. You will also save on all the extra cabling you would need for the longer runs, which can include the cost of ethernet jacks on the end of the cable too. Another saving to consider is also all the conduit that may be required for runs of cable that are outdoors. It has been estimated that using PoE switches on larger setups can save up to 50% on installation costs. At Montavue we offer high quality PoE switches that are very competitively priced.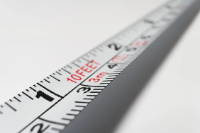 The maximum recommended length for a cat5 cable is 300ft. This creates a problem for some customers who have runs that are longer than that but don't want to install a second system or reposition their NVR location. Luckily, a PoE switch can easily solve this problem. If you add a PoE switch to your system you can extend your runs up to 600ft. This is done by running a cable (up to 300ft) from the network router to the switch. From the switch you can run another 300ft to the camera. Beyond that, if you get a switch with high power PoE+ you can even extend your run up to 2600ft! This is also a major advantage that IP cameras have over analog cameras, as the maximum distance you can get out of analog cameras is around 300ft.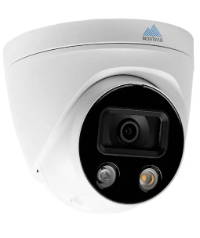 There are many instances where our customers are not looking for complete IP systems with an NVR. Many times a person only wants one or two cameras and is on a tight budget. This is just fine with our cameras and many people do it. The only issue that this may cause is how to power the cameras. Without an NVR you are basically left with two options, run a power adapter to the camera or use a PoE switch. Using a switch is by far the most popular option due to many of the reasons above. Using a switch, you will still need only the ethernet cord to power the camera and not have to worry about running a power cable to the cameras in addition to the ethernet cord. You can simply plug the camera directly into the switch and then find your camera (by its IP address) and get it up and running.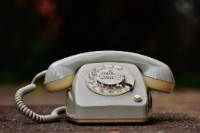 As you can see there a many benefits to using a PoE switch with IP security cameras, especially with larger systems or long runs. If you are still not sure if you should get a PoE switch for your complete IP system or stand alone cameras, don't hesitate to call or message us. Our experts can help you make the right choice based on what you need to do.