Artificial Intelligence(AI) Security Cameras
Do you love using your IVS features like tripwires but hate getting too many false notifications? The good news is that there is now a solution. Montavue will now be offering AI capabilities for most of our 4K camera line.
What does AI for IP cameras mean?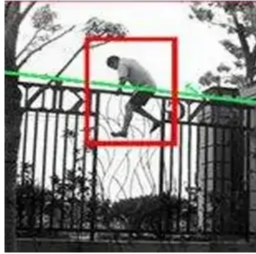 AI was designed mainly for creating more accurate tripwires and helping with perimeter protection. Initial testing shows that the AI firmware significantly reduces false alarms from small animals, plant movement, shadows, and bright lights. In fact, false notifications for those events should be less that 2%.   This means a much higher detection accuracy rate, primarily for people and vehicles (+95%). The reality is that most situations that you would even want a push notification for are when a person or vehicle enters your property or crosses over a perimeter line that they are not supposed to. If you do need notifications for other events you can still use our motion detection and standard IVS features.
The new firmware will be able to detect whether a person or a vehicle triggered the alarm, while ignoring the false notifications listed above. With this you will know that the vast majority of the notifications you are getting are significant and should be treated as such.
The new firmware uses an advanced predictive algorithm to identify the object based on speed, size, and movement. This will help significantly reduce the impact of the environment that the camera is in (shadows, tree leaves blowing, etc) and help zero in on only the important alarms. Using this new algorithm you will no longer receive false alarms every time a squirrel runs across a tripwire or a shadow moves across the scene.

You will also be able to use the "Smart AI Search" feature on your NVR to search through all of your notifications. You will have the option to search for human detection, vehicle detection, or both. You can choose which camera stream you would like to search and what time frame to search for. This will make it much easier to sort through your notifications. IE: a car ran into your mailbox and drove off at some point while you were gone this morning but you have had several notifications from many cameras in that time frame. You can simply choose the camera that is recording the mailbox and search for vehicle detection from the time you left to the time you got back.
Real Time Push Notifications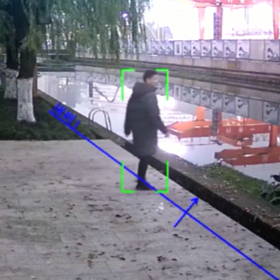 As mentioned, you can get real time push notifications for human and vehicle detection. This means as soon as an alarm is tripped a push notification is on its way to your phone. With this you will know almost immediately of any unauthorized people or vehicles on or near your perimeter, helping ensure safety. This could mean someone jumping your fence or a child getting too close to a pool or other potential hazard, allowing you to take action quickly.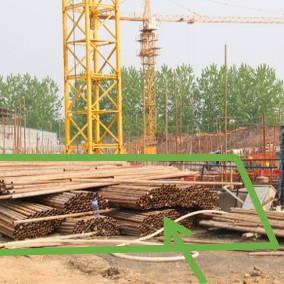 There are unlimited applications that AI can be helpful for. These include construction sites, warehouses, retail businesses, restaurants, and of course at your house/residence. AI will be useful in monitoring, controlling access, and keeping an eye on dangerous situations. Anywhere that you would be using tripwires/IVS or motion detection is a prime location for the new AI cameras. You will be able to get far more accurate notifications and minimal false alarms, saving time and energy.