Home surveillance systems vs Home monitoring which is right for you?
Many people are turning to the cheap small wireless security cameras that are easy to set up and give them a quick and easy solution to their home security needs. But are these cheap quick fixes really meeting their monitoring needs? For some, the answer is yes, but for others, the answer may be more complicated than that. Let's take a look at the major differences between Home Surveillance and Home Monitoring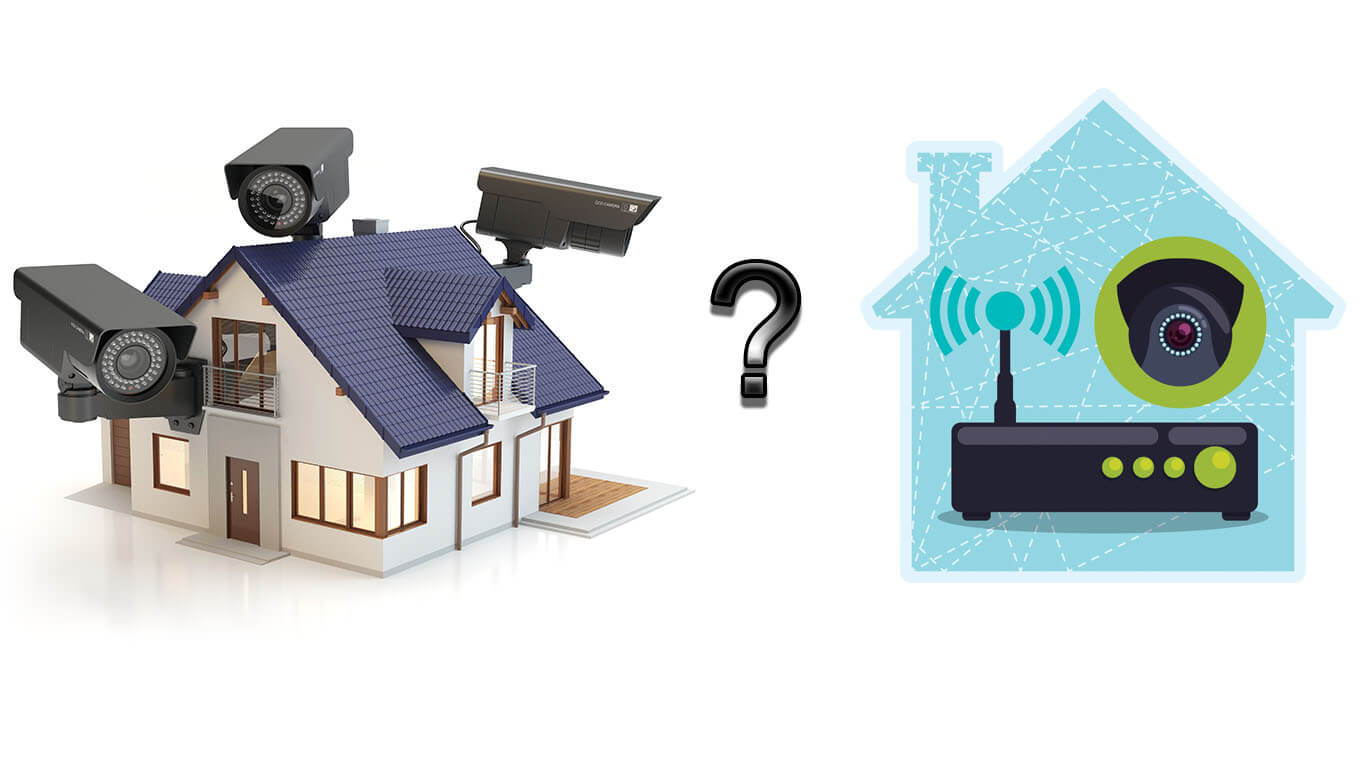 HOME SURVEILLANCE VS. HOME MONITORING
So, what is the difference between a Home Surveillance System and a Home Monitoring system? The main difference is the areas, times and locations that can be covered by each system. Home Monitoring systems usually consist of one wireless camera placed somewhere inside your home within range of your wireless router and an available outlet. They are relatively inexpensive and come with some sort of mobile viewing app. Home Surveillance systems have multiple cameras connected to a Network Video Recorder via Ethernet cables. They can be placed anywhere that you can run an Ethernet cable and also come with a mobile viewing app. They vary in price depending on how many channels the NVR has and how many cameras they come with. At first glance, a home monitoring system may seem like the ideal way to go because of its simplicity and price. However, you need to evaluate what your ultimate purpose is behind purchasing a home security system before deciding which system is right for you. Not everyone needs a home surveillance system but not all home monitoring systems are adequate for everyone's needs. Let's explore what you should consider before purchasing a security system.
Wireless cameras seem convenient as they can be placed just about anywhere. However, they have a critical weakness. They rely on batteries to operate and as we all know batteries can die at the worst times. Or many "wireless" cameras still need a power supply, which you need to wire, or plug into a nearby outlet that intruders can easily unplug. Many manufacturers have attempted to put a band-aid on this problem by making the cameras motion activated. The problem with this solution is that when the cameras are placed in high traffic areas where they are needed the most they will activate frequently and quickly drain the batteries. This is not the case with surveillance systems that receive their power from an Ethernet cable. this is known as POE short for Power Over Ethernet. With a home surveillance system, you can rest assured that your cameras will always be active.You can even protect yourself from short power outages by purchasing an Uninterruptible Power System that will keep your system running until power is restored.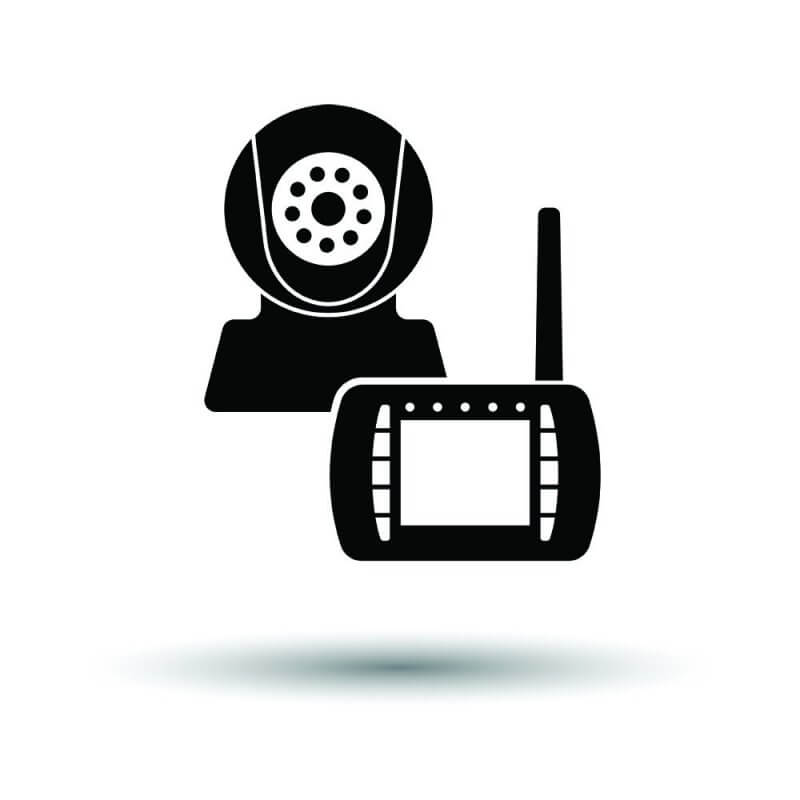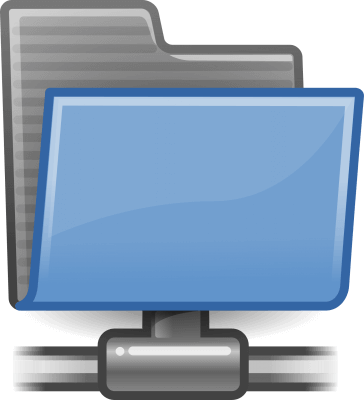 A drawback to many home monitoring systems is that they store footage remotely using a cloud service. They often require a monthly fee for this storage and each camera will need its own plan. This problem compounds when you take into account the vulnerability of cloud storage services to hacking. Home surveillance systems, on the other hand, have the ability to record to a reliable surveillance grade hard drive stored locally. This is the most secure solution, ensures your privacy and saves you money in monthly service fees.
Will a home monitoring camera hold up to extreme temperatures? While these cameras generally have an IP65 rating this only means that they are waterproof. They are unlikely to hold up in cold temperatures. Most only operate down to 14°F/-10°C. If you live in a cold climate this can present a real problem. A large percentage of Montavue surveillance cameras have an IP67 rating. So not only can they withstand the elements, they can also withstand high and low temps. These cameras can operate from -22° F ~ 140° F (-30° C ~ 60° C)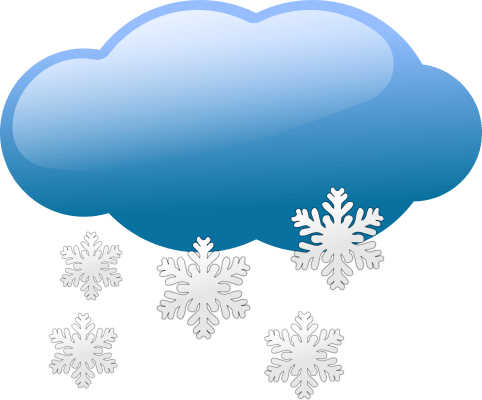 What do you want to prevent and what areas do you want to monitor?
Are you having packages stolen from your porch? Do you want to make sure the neighbor isn't helping himself to your tool shed while you are away? If you want to capture or deter individuals from unlawfully entering and stealing your property than a single indoor camera is unlikely to accomplish this. Security cameras are generally the most effective in high traffic areas such as entrances and front yards. This can present a problem for single wireless cameras as they are restricted by the reach of your wireless router and usually cannot be placed outdoors. This leaves you with trying to place it in a window to capture anything occurring outside of your home. While that is a possible solution it may leave you more vulnerable to burglars as it advertises that you may have more high-end electronics in your home that they can steal. Since you likely only have one camera they can just break in from an area that your single camera does not cover. To prevent this scenario, you would want to look at systems that have multiple cameras that can be placed outdoors and out of reach.
What areas do you need coverage the most?
Look at your property and determine what areas are easily accessible as well as what areas might provide good cover for someone to sneak in unseen. This should give you a good idea of how many cameras you will need and where they should be placed. Montavue offers a wide variety of outdoor cameras to fit your budget. You can choose from several complete systems or mix and match from our selection of NVR's and cameras. You can choose from a 4 channel all the way up to 32 channel systems.
Do you need to monitor at night?
While many home monitoring cameras have night vision capabilities they are usually limited in range. They are usually only capable of recording in black and white and generally only have a field of vision around 25ft in complete darkness. This may be adequate for an entrance or small room but will fail to alert you when someone enters your backyard. Montavue offers a range of cameras with night vision capabilities. These options produce full-color video in extremely low-light conditions and have a range of 100ft in complete darkness.
Will your camera capture the details that you need?
The core purpose of a security camera is to be able to capture critical details for evidence. While many home monitoring cameras are capable of 1080p resolution most are only 720p. take a look at the difference between a 4K camera and a 720p camera. When presenting your evidence to law enforcement you want your images to be as clear as possible. Montave offers a variety of 8MP 4K and 4MP 2K cameras that produce a crystal clear image and record at 30fps to provide smooth video capable of capturing all the action.
There are many reasons that you might choose a home monitoring system. Maybe you live in a studio apartment and don't require outdoor monitoring. Maybe you just want to make sure the Fido isn't ripping your favorite chair apart, or you want to check up on the activities of your teenager. These are all perfectly legitimate reasons but you will likely find that over time these systems don't provide the kind of security you really want.