Description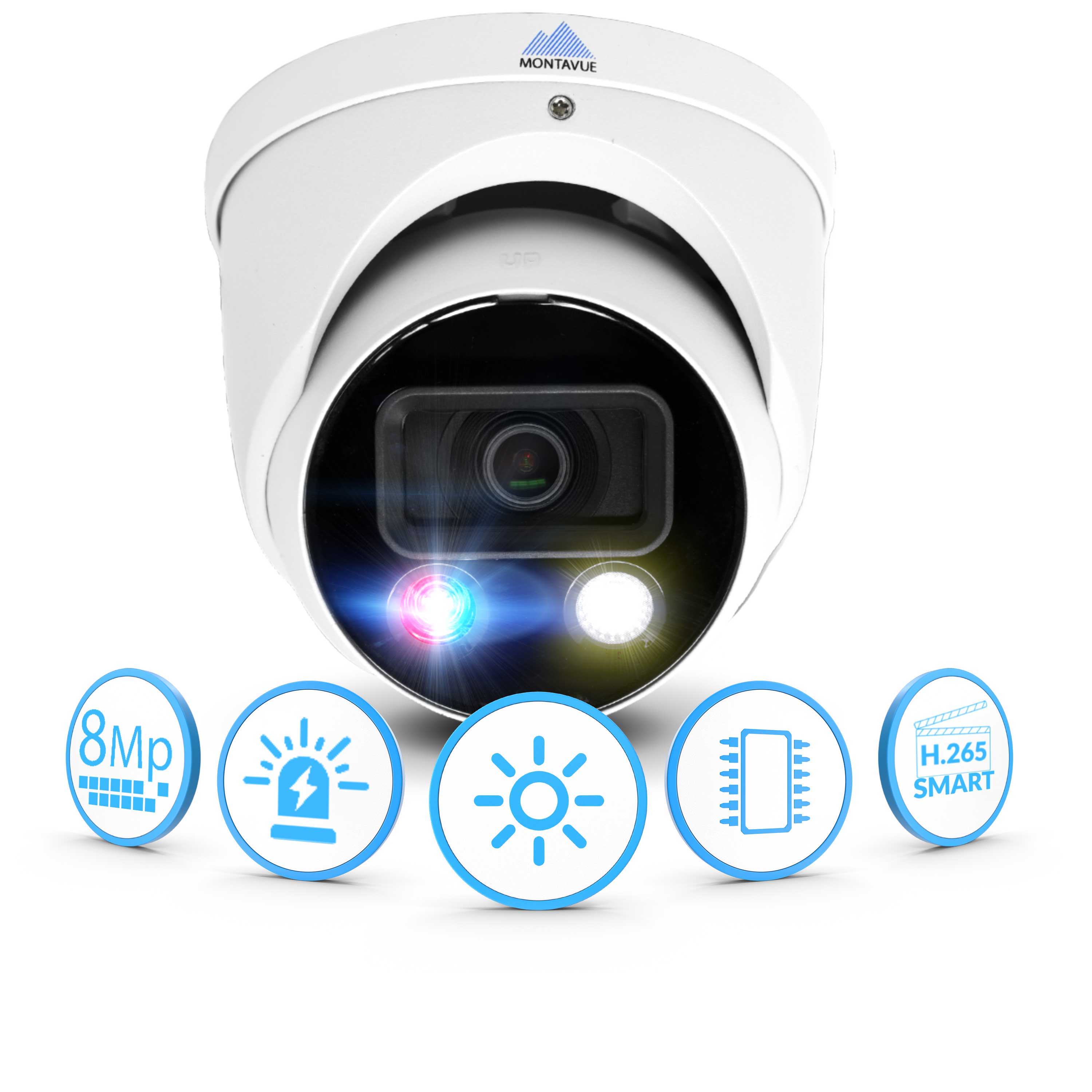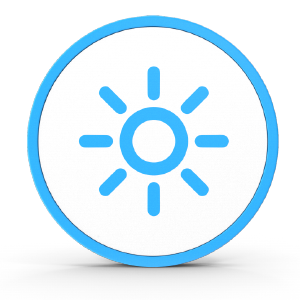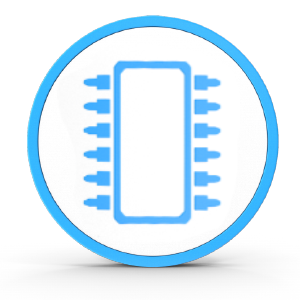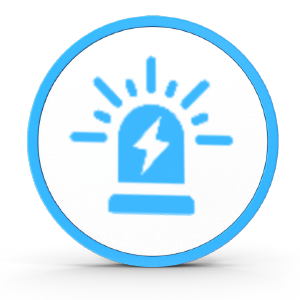 4K 8MP Smart Security Camera With Full Color, Active Deterrence and Smart Dual Illumination
8MP 4K (3840 × 2160) @20 fps (AI function enabled by




default)and supports 8MP (3840 × 2160) @25/30 fps (with AI function




disabled)

Dual illumination - Full Color and 98ft IR Night Vision

Wide Dynamic Range up to 120dB

Built in Microphone and speaker for two-way audio
2.8mm Lens with a 106° viewing angle

IP67 Outdoor Weatherproof Camera

New Smart H.265+ Compression Technology

This is a Power Over Ethernet (POE camera) for easy installation (POE Injector , NVR or Switch Required; Not Included, Sold Separately)
The New Montavue MTT8106-AISMDAD 4K Active Detterrence Network Camera takes your surveillance to the next level with multiple new advanced features. These new features include smart dual illumination giving you both full color images and infrared at night to reduce light pollution, SMD 4.0 with improved algorithms to further reduce false alerts, updated Smart H.265+ encoding to save even more hdd space. All this combined with a built-in mic and speaker for-two way audio and an 8mp image sensor for 4K Ultra HD video makes this the ultimate video surveillance camera solution available today.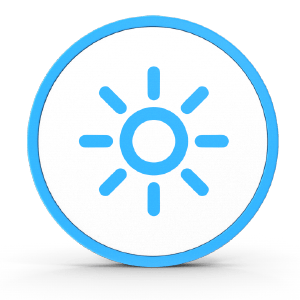 Regular security cameras only provide a black and white image at night. Full color cameras require a light to be on at all times which can be a nuisance. Our Smart Dual illuminators solve this problem giving you the best of both worlds. When it gets dark the camera will automatically switch to infrared black and white. Then when a person walks into the camera's view the warm white light turns on giving you a full color image of the person. Once the person has exited the area then the light automatically turns off and the camera returns to an infrared black and white image.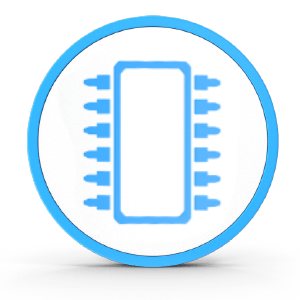 SMD 4.0 IMPROVED DETECTION
SMD 4.0 improves upon our smart motion detection algorithms giving you exceptional human and vehicle detection. Our updated deep learning algorithm has been optimized to reduce false alarms caused by large and small animals. Our tests have shown a false alarm rate of less than 2 percent for large animals and less than half a percent for small animals, with an overall detection accuracy of 99%. Our new SMD 4.0 algorithm provides almost a 10% reduction in false detection of animals when compared to the previous version.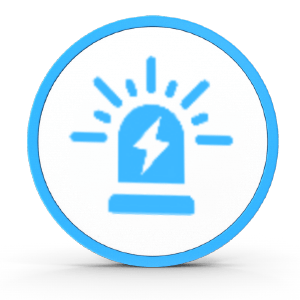 ACTIVE DETERRENCE SIREN AND LIGHT
Montavue's newest 4K active deterrence network camera features a brand new light design. This new light features a blue and red alternating color pattern that replicates the look of lights commonly found on law enforcement vehicles. This helps add to the deterrence factor and will definitely catch the attention of would be trespassers and criminals. Combine this with the built-in siren and you have an extremely flexible crime prevention tool that will not only provide identification for law enforcement, but also act as a powerful deterrent to help prevent criminal activity before it happens.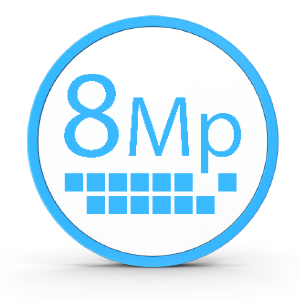 8 MEGAPIXEL 4K IMAGE SENSOR
The MTT8106-AISMDAD 4K Active Deterrence camera features an 8MP 1/2.8" CMOS image sensor for stunning 4K surveillance footage. 4K video contains more than 8 million pixels per frame compared to just around 2 million pixels in 1080p cameras. That's 4 times the amount of pixels which gives you 4 times more information to work with. That additional pixel information gives your surveillance footage much finer details than 1080p resulting in a higher quality image overall. The higher pixel count also enhances the digital zoom capabilities, allowing you to zoom digitally a bit farther before noticing any pixilation or blurriness.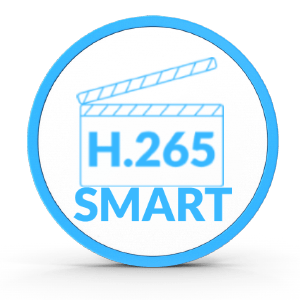 NEW SMART H.265+ ENCODING
Montavue has taken H.265 encoding a step further with SMART H.265+ to help you save even more hard drive space and ultimately store more footage for longer. This new an improved encoding method improves upon the existing H.265 codec using up to 30% less hard drive space compared to regular H.265 encoding and up to 80% less space than H.264. How does smart H.265 + work? smart H.526+ utilizes motion detection to determine areas of the image that have changed and only updates those portions of the image. There is no need to save the same information multiple times if that information has not changed. So by identifying moving objects we can update the video with just the moving objects information and reuse the rest of the image thereby saving a large amount of data. Not only does this help reduce the amount of storage required it will also improve streaming to your mobile phone via the MontavueGO app reducing the amount of data consumed when streaming the cameras feed on your phone.